Cast: Sohail Khan, Sameera Reddy
Director: Sohail Khan
Review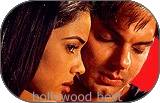 She is beautiful without being fair. A shade darker than dusky without being really dark, she has nurtured the colours of the earth on her youthful face. She may not be the companion with whom to walk into the sunset of life. Yet, she has her own charms, inscrutable to those who think that beauty and fairness of skin are inseparable. Yes, young Sameera Reddy may not make it to the good books of conventionally good-looking women but she has a definite future in Bollywood where the last less-than -fair and fairly successful woman was Anu Agarwal. Given that she is it ease in front of the camera and passable with dialogue delivery, she could do better.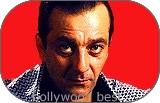 However, she is not the only plus point of Maine Dil Tujhko Diya. There is handsome, debonair, dashing Sohail Khan making his screen debut after handling the microphone all these years. He brings to the screen a rare magnetism and is able to sustain it till he decides to half-open his mouth. With his superbly honed body, chin downwards; he is every inch Salman Khan's brother. And given his acting ability, he should keep Salman Company with feel-good movies where the acting requirements are severely limited. What's more, he is more credible in action sequences. Yes, the two debutants make their mark in Maine…. Yet, it is not all nice feel-good cinemas. The film has its drawbacks. Plenty of them. Based on a story - boy and girl meet in a college and before they can read Shakespeare, they fall in love with each other while the father plays the spoilsport - that refuses to wear thin Bollywood's dream merchants who refuses to dream, this film stnds purely due to the fine debut of the youngsters. It needs smart editing, an element of novelty in story, more than just a dash of he new in direction.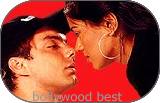 Sohil Khan the director seems clearly hard-pressed; he has probably tried to have more on his platter than he could chew on. If his acting debut is fine, his directorial venture has the mistakes of a man who refuses to learn from his mistakes - after all, he has made plenty of them in films like Auzaar and Hello Brother. The film also needs better music, though a couple of Daboo Malik numbers are hummable. And, Sanjay Dutt is quite ordinary in his special appearance as a 'bhai'. However, let's just enjoy the general ambience of the film, the lilt to it, the refreshing candour of the debutants. After all, here, unlike last week's Jaani Dushman where 40-plus and 30-plus Akshay Kumar and Sunil Shetty were passed of passed off for college kids, the time we not spent a decade loitering after passing out of college.