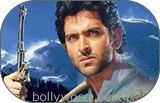 Cast: Hrithik Roshan, Sanjay Dutt, Jockey Shroff, Puru Raj Kumar, Preity Zinta & Sonali Kulakarni
Produced By: Vidhu Vinod Chopra
Music: Shankar Lee Eshoy
Screenplay and Director: Vidhu Vinod Chopra
Fultoo Rating: 1.5/5


What make much noise? Empty vessels and now Mission Kashmir. Two Brave men fight and paradise burns. No Mr. Vidhu Vinod Chopra you got it wrong there, two brave (?) men fight and viewers' minds burn. We have witnessed earlier how media promotions can deceive the viewers with the hoopla created by Fiza and now we see it again much to the dismay of the movie lovers who are repeatedly subjugated to the hype created around the movies that are absolutely hollow inside.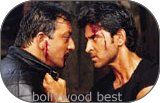 Imagine how a deadly terrorist (brave man according to Vidhu Vinod) sees his childhood love separated ten years ago because of a blunder of another brave man, (Sanjay Dutt) on Television and walks coolly to the stage show and dances with her on the stage which is being telecast on television!! Imagine the deadly terrorist (Hrithik Roshan) makes telephone calls and sends wireless messages from everywhere to anywhere, to the Inspector General of Police, to his girlfriend and to all and sundry and yet the police is clue less about his hideout!!! Imagine the wife of the Inspector General of Police (who had adopted Altaf, the terrorist, when he was a child as his parents were killed accidentally in an encounter by the IG himself) sits in a Rickshaw without her eyes being covered by the terrorists and proceeds to meet her adopted child now a deadly 'brave' terrorist at his hideout to shed tons of tears and doesn't feel the moral obligation to give a lead to her husband!!! (Don't bother, even though the intelligence failed every time to tap the communication made by the terrorist but this time they come to know that the IG's wife has gone to meet the terrorist but alas they don't know where, however) Imagine how easily could a terrorist exchange the briefcase of The Inspector General of Police from his car replacing it with one planted with bomb!! Ohh… imaginations galore!! And you have to suffer this entire phantasmagoria.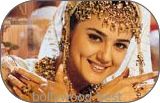 This was certainly not expected from Vidhu Vinod Chopra after you see classics like Parinda and 1942 A Love Story. An amateurish direction with countless glaring loopholes and a sensitive subject matter dealt with absolutely carelessly. The explosive state of Kashmir is used as the backdrop for a fight between a boy and his stepfather who in an encounter with the militants kills the boy's parents accidentally. And now the boy after 10 years is bent upon exacting revenge on his stepfather for which paradise has to burn according to Vidhu Vinod Chopra. What happens consequently is as predictable as sunrise and in between there are songs dropping from the blue, there are the rants of Kashimiriyat and Insaniyat and there is the charge of emotions and there is the flexing of muscles of Hrithik.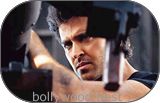 Well both Hrithik and Sanjay Dutt stand up to what they are known for. Good performances from both of them even though the film is bad. Preity Zinta is likeable though her presence was insignificant and does not have any formidable influence on the story. Sonali Kulkarni as the wife of Sanjay Dutt definitely has a lot of promise as a character artist. Jackie Shroff (in a very queer get up) as the militant group leader and mentor of Hrithik Roshan also impresses. But despite all this the movie disappoints.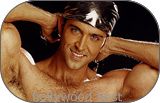 The thunderous opening of the movie all over is all thanks to the media promotions. Clearly bollywood is turning marketing savvy and that's not a good sign for the viewers. All that will lure them to the theatres only to make them deprive of the money they spent and the time they frittered away which could be used productively in a thousand ways.