Cast: Sobhana, Nasir, Preethy
Director: Revathy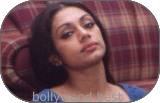 Indian Women, who leave their country and spend the best years of their life keeping home for their husbands and children, have to contend with the empty nest syndrome alone. Suddenly, all their work is perceived as worthless by impatient children and husbands busy climbing up the ladder of success (they would protest it is for the family). Self-esteem plummets as these women try to set things right the only way they can and are invariably spurned for their efforts and branched rigid, inflexible nags.
Mitr - My Friend, actress Revathy's directorial debut, tells the story of Lakshmi, a middle-class girl from Chidambaram in Tamil Nadu who is married to US born and bred Prithvi and moves to Silicon Valley.
As Prithvi gets involved in work, Lakshmi is busy with their daughter, Divya, and their palatial home that they acquire as Prithvi gets more and more successful.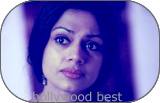 Eighteen years later, Lakshmi has to contend with the fact that her little girl has grown up and wishes to move out. Lakshmi realizes how lonely she is, when she does not seem to be able to connect with anyone and finds herself talking to flowers. Divya's American boyfriend and her decision to drop out of school has Lakshmi alarmed to care too much.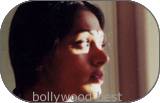 Her isolation drives her to chat rooms where she finds an online friend, Mitr, who seems to understand Lakshmi's troubles and also helps her re-invent herself. Mitr is a heart-warming story about relationships set in a specific time and place to a particular kind of people. The heart is totally Indian, which explains the feel good ending.
Revathy, reveals herself to be an astute observer as she chooses the largely ignored NRI housewife as the central character.
There is a theory that women make better detective fiction writers because they pay attention to the little things and watching Mitr with its all-woman crew, one of the things you notice is the attention to detail apart from the statuesque Shobana that is.
Everything is just so right from the music (snatches of songs to convey a whole range of emotions), the visuals (Shobhan's character taking out the garbage), the clothes the characters wear (not exotic Indian, it is more casual Indian outfits), the sets (the house looks like the home of an affluent NRI complete with brass lamp and over-stuffed arm chairs) and the continuity (Divya's bandage).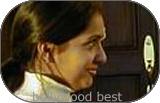 The intelligent script should be commended for veering away from stereotypes and for its subtlety - there is no breast-beating Mera Bharat Mahaan kind of jingoism. The cinematography is polished with easy-on-the-eye frames. The casting is spot on and Shobana strides the screen like a colossus. She brings Lakshmi to life effortlessly - from breaking out into Tamil, her laughter and tears are all ours, her Lakshmi lives in our conscience much after the end credits roll on. Newcomer Preeti Vissa has also done a wonderful job as the vivacious Divya. All in all, Mitr displays a confidence and an assurance one would hardly associate with a debut. Way to go Revathy!
Courtesy: The Hindu