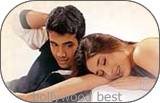 Cast: *Introducing Tusshar, Kareena Kapoor, Rinke Khanna, Dalip Tahil, Amrish Puri, Himani Shivpuri, Pankaj Berry
Director: Satish Kaushik
Producer: Vashu Bhagnani
Music: Anu Malik
Lyrics: Sameer
Rating: 2.5/5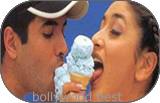 With all the hype that the team of Mujhe Kuch Kehna Hai had created, one really thought it was a movie to watch out for. Director Satish Kaushik and Producer Vashu Bhagnani through all their media campaigns moved every stone to drive home to their audience that it was a simple story about a boy who wanted to confess his love to his gal friend. But they fail to impress with that seemingly romantic story line.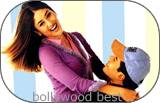 Tushar kapoor, Karan in the movie, has a nagging father at home and a bunch of time pass taporis, each of who is given two lines of humor to blurt out, in college. Karan is the youngest son and plays the guitar and is completely disinterested in studies. College is a jazzy set put up at Crossroads, Bombay and students dress only in red and yellow. Did someone tell the dress designer that making an artist wear a red shirt with yellow jerkin inside and a blue cap is not the only way to make him to look like a college student?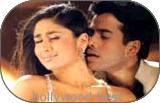 Tushar has Rinkie Khanna for his older sister and she's done justice to the little role she has, in being a support to her brother. Tushar, the once very daring guy who kidnaps a girl to help one of his friends, on seeing Kareena, Pooja in the movie, goes all weak and falls in love with her at first sight. Pooja is a studious girl who wishes to join the Harward university and do her dead parents proud. She's come down to India to do a research on Indian culture and carries around an autograph book and gets an autograph from all the helpful, good human beings she comes across. Then begins a long chase where Karan sees Pooja at all possible places at least ten times but every time he narrowly misses speaking to her. So much for stretching the movie by another hour. All coincidences are highly unplanned and far removed from reality. Kareena looks ausum at times sporting beautiful clothes and a great figure.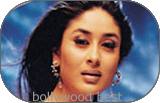 By a turn of events, Pooja gets an admission into Harvard University and is returning back to America. The once foolish and madly in love Karan grows up and decides to let her go without having to confess his love for her. The last scene at the airport is very predictable where Pooja instead of the shy Karan confesses her love for him and they decide to live happily ever after.
To keep the audience's excitement alive, there are chart friendly tunes like Mujhe kuch kehna hai and Meine Koi jado nahi kiya. The songs are choreographed well especially the title track 'Mujhe kuch kehna hai'.
Kareena looks good and acts well. There's not much we can say about Tushar except that he should have been more sensible in choosing his first film, which would introduce him to Bollywood. As for you, if you miss seeing this movie, there's really not much that you'll miss.