Cast: Sunny Deol, Tabu, Malaika Arora, Arbaaz Khan
Director: Tinnu Verma

Post Lagaan and Gadar the patriotic fervour seems to have caught up in Bollywood. Inspired by the Kargil conflict, Maa Tujhhe Salaam marks action director Tinu Verma's directorial debut.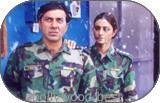 The film begins with the depiction of the map of the country and the LoC where the army battalion is guarding the borders at sub zero temperatures. Major Pratap Singh (Sunny Deol) is commanding the unit. There is a self styled leader Lala Sultan (Tinu Verma), the benefactor of Jaunabad, one of the bordering areas. He aspires to be the Prime Minister of independent Kashmir. Albaksh (Arbaaz Khan), an orphan is brought up by Lala an he is in the dark about Lala's nefarious anti-national activities. He helps in the transporting of arms from terrorist Gul Mastaan (Sudesh Berry) in Pakistan to Lala. On one of these trips the Indian army fires on Lala's men who retaliate despite Albaksh's pleas. Some injured Indian army jawans notice Albaksh and report to headquarters. Major Pratap and his colonel in army intelligence Sonia Khanna (Tabu - who is his beloved) suspect something wrong and get his portrait made on the basis of the jawan's descriptions. They now set out to hunt Albaksh.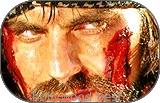 In the meantime, Albaksh comes to know of Lala's activities and his association with Gul Mastaan. When he comes to know this he deserts Lala and hides in the mountains to cause terror. Around this time Lala's men try to molest his girlfriend Nargis (debutante Monal) but Major Pratap saves her. Pratap encounters Albaksh and both fight before Sonia tells Pratap that Albaksh has defected and could of help to the Indian army.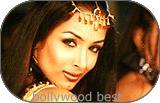 Does Lala succeed in his Pakistani associates able to help Lala and conquer Kashmir? Like Masision Kashmi, Maa… eventually boils down to the personal rivalry between Lala and Albaksh with other elements thrown in. The complex interplay of intricacies is treated on a rather simplistic and superficial level. To add to the woes of the audience a supposedly serious film has almost half a dozen songs- some raunchy ones too.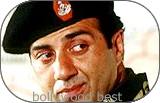 The positive aspect of the film is the cinematography, which captures the adverse conditions well. Performance wise, Sunny Deol slips into his small role easily. Tabu is either gyrating to a raunchy number or romancing with Sunny making you wonder why she is in the army in the film. It is only towards the end that she indulges in dishum-dishum and deshseva. Arbaaz Khan occupies more screen time than Sunny and is just about all right.
The film salutes the motherland and its soldiers but at the cost of a slow-paced, non-gripping and expected narrative which does not infuse much enthusiasm or interest.
Courtesy: The Hindu