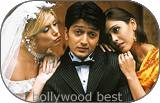 Jeevi Rating: 3.25/5
Banner: Pooja Entertainment (India) Limited
Cast: Brande Roderick, Ritesh Deshmukh, Hrishitaa Bhatt, Amrish Puri, Satish Kaushik, Satish Shah, Himani Shivpuri, Navin, Nischal, Michael Pocchio
Music: Anand Raaj Anand
Lyrics: Dev kohli
Background Score: Dhruba, Jyothi, Phukan
Cinematography: Neelabh Kaul
Story - screenplay: Ritesh Bakshi
Dialogues - Hindi: Bholu Khan, Aman Jaffery
Dialogues - English: Alexandra Brodsky
Choreography: Umesh Jadhav
Directors: Ramajit Juneja, Apurva Asrani
Producer: Vashu Bhagnani
Theatrical release date: 21st November 2003
Story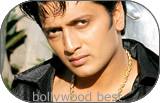 Jaswinder Singh Bedi aka Jimmy (Ritesh Deshmukh) is a taxi driver in New York without permanent immigration status. He befriends a girl Sally (Brande Roderick) - a wannabe singer. The immigration authorities warn Jimmy that his visa would be expiring in a month and he should find a new sponsor and Jimmy could not procure one. When Jimmy confides the same with Sally, she comes up with a proposal that he could marry Sally. And if the wife is an American citizen, the spouse would be getting citizen status as well. Sally did this because she loves Jimmy. Jimmy has liking towards Sally, but he is forced to marry her because he don't want to leave USA and go back to Punjab.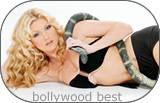 After his marriage is over, he gets a SOS call that his father is seriously ill. When Jimmy goes back to his hometown, he realizes that his father Jatta Singh Bedi (Amrish Puri) played a trick to get him back to India so that he could marry his son off to a daughter of wealthy family whose son is also getting married to his own daughter. When Jimmy refuses for marriage, he puts a sentiment card that the marriage of his sister would also get affected. He marries Richa (Hrishitaa Bhatt) and go back to NY promising his parents that he would take back Richa with him once he financially settles out there.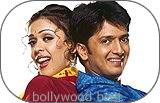 After going to USA, Jimmy stops communicating with parents and Indian wife. Alarmed by the same, Jatta Singh Bedi sets off his journey to USA along with his sister-in-law Richa in search of his wily son. They get hold of Jimmy. Jimmy starts alternating between his wives without letting one know about another. One fine day, the hell broke loose. His wives realize about his infidelity. What happens next forms the climax of this flick.
Artists performances:
Brande Roderick: This Baywatch babe is cool as Hindi speaking Sally. Her Hindi is little funny in the beginning and it becomes interesting as we get used to her accent. He is pretty sensible and director made every effort to expose each and every inch of her tanned skin.
Ritesh Deshmukh: Ritesh Deshmukh - who made his debut with Usha Kiron Movies Tujhe Meri Kasam - matured a lot with his second venture 'Out of Control'. He is extremely lovable as Punjabi munde. He is pretty natural and spontaneous.
Hrishitaa Bhatt: The girl who did an item song in SRK's "Asoka' did a full length character as Richa. She is very sweet. He exhibited the helplessness of a bride who is ignored by her man in a very effective manner.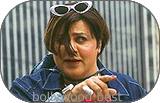 Others: The livewire of this film is none but the great Amrish Puri as 'danda' carrying traditional Punjabi father. His serious portrayal made audiences on the end of their seats with laughter. Satish Kaushik is very good as Mango, who claims that he has solution for everything. But it is Satish Shah who makes a brilliant portrayal as a drag queen. The entire story revolves mainly around these six characters.
Technicians performances:
Story screenplay: Story of the film is pretty identifiable for the NRI men who desperately seek for an alternative for getting permanent visa. The screenplay of the film is also good except for the climax and the first 20 minutes.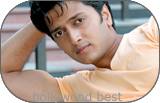 Direction: The debutant directors Ramajit Juneja and Apurva Asrani did a decent job. The succeeded in making this flick cater to the tastes of targeted audiences like NRIs and Indian multiplex crowds. However, this film would have been impeccable if the following things were taken care of
1. Jimmy marries Richa without any resistance. He should have made some genuine efforts to put of his marriage. If he were married to Richa after failing if a few efforts to stop marriage, it would have been more convincing.
2. The climax of the film is very dramatic. One fail to understand why these two women change their minds about their man so quickly.
Other departments: 1st song of the film is peppy. All other songs come as break to the narration. Background score of the film is OK. Hindi dialogues by Bholu Khan and Aman Jaffery are entertaining. The comedy quotient is high. Cinematography by Neelabh Kaul is first rate.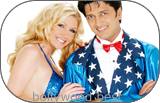 Analysis: First 20 minutes of the film (till Jimmy marries Sally) is slow. Once Jimmy visits India, the tempo of the film gathers momentum. Once Jatta Singh Bedi reaches USA in search of his son, the real fun begins. The entire story is told in a entertaining style. NRIs and multiplex crowds may watch this film once.