Cast: Sanjay Dutt, Nandita Das & Jackie Shroff
Director: Mahesh Manjrekar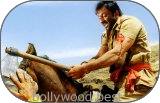 The man who made Jis Desh Mein Ganga Rehta Hai seems to be obsessed with remote villages in Maharashtra. Pitaah, too, has a village for its setting. But the resemblance ends here. So do the feel good elements. The movie is far from being entertaining. It is haunting, if not anything else, as it slowly exposes certain dark secrets.
The residents of this village work under Thakur saab, the zamindar who is obsessed with his name, status and power. The film opens with a bullock-cart race. Even before the race begins, Thakur's goons get rid of a potential winner a low- born villager. Though the violence and bloodshed are not shown openly, the brutality is hard to miss and it evokes an eerie feeling.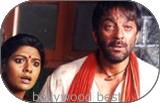 A brief flashback involving the zamindar's daughter, who falls in love with the son of a villager, shows his inhumane nature. A hard-hearted man, Thakur gets his daughter's lover killed, and does not even attend the funeral of his daughter who commits suicide. It is no wonder that the villagers are scared of him. His two sons, who have inherited the father's arrogance and viciousness, are the only objects of his affection.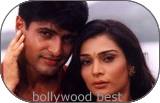 Parallel to this, runs the story of a villager Rudra - a caring husband of Paro and loving father of three children. All these characters meet at a point, due to a crime committed by Thakur's sons. This is the point, which brings both the families into focus binding them while also pitting each against the other.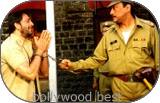 The crime is avenged. And, whether Thakur lets go off Rudra of kills him is not of importance. The very fact that justice is done to the nine-year-old victim is enough. There are certain unsavory elements which the audiences might not enjoy watching. Like holding a mujra in the police station, and lawyers, doctors and cops selling themselves to the influential and the wealthy, for instance.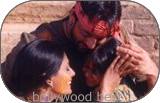 The movie makes for a gripping narrative, if you can sit through the tense moments and the long and dragging silence in the theatre. It haunts you even after you leave the place. Mahesh manages to get good performances from all including the child actors. Seasoned actors Om Puri, Sunjay Dutt, Jackie Shroff and Anjan Shrivastava execute their roles as Thakur, Rudra, police officer and doctor (respectively) well. Nandita Das as Paro is competent.
However, unnecessary song and dance sequences, particularly just after a serious dialogue or action scene, look out of place. Music is just about average and doe not support the film.
Courtesy: The Hindu