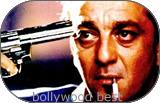 Jeevi Rating: 1/5
Cast: Sanjay Dutt, Dino Morea, Sanjay Suri, Bikram Saluja, Rohit Roy, Mahesh Manjrekar, Priyanka Chopra, Sameera Reddy, Riya Sen, Payal Rohatgi, Sanjay Mishra and Razzak Khan.
Written by: Milap Jhaveri
Music: Anand Raj Anand
Director: Hriday Shetty
Producer: White Feather Films
Theatrical release date: 9th January 2004
Story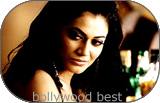 Lucky (Sanjay Suri), a compulsive gambler, is fed up with his father and leaves his house. Bobby (Dino Morea) is upset with his parents for not supporting his dreams of becoming the next Amitab Bahchchan (he claims that he is the future of India). Jai (Bikram Saluja) leaves his place because his parents are forcibly trying to marry him off, but his lover (Riya Sen) is in Mumbai. Omi (Rohit Roy) was sent to Mumbai by his father to collect the loan of 1 lakh given to a friend of him. All these four youngsters - strangers to each other - meet on a train bound to Mumbai and become good pals.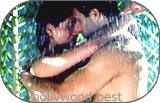 After reaching Mumbai, they take help of a friend Jaggi (Sanjay Mishra) to get accommodation. Their money is drying up as days pass by. And they all decide to put their remaining amount on the gambling abilities of Lucky. But luck does not favor Lucky and he owes a huge sum of 7 lakhs to a mafia guy at the end of the play. That mafia guy threatens to kill these four guys if they do not pay him 7 lakhs in 7 days. Then they plan to kidnap a wealthy man who comes to a ladies bar. They kidnap him and take him to their location. Then they realize that the kidnapped man is none but Musa (Sanjay Dutt) - the most dreaded bhai (mafia man) in Mumbai.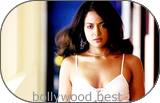 The furious Musa realises that he was kidnapped because his assistants did not accompany him to ladies bar. And then he comes to know that they joined hands with his arch rival Sultan (Mahesh Manjrekar) in a conspiracy to assassinate him. The rest of the story is all about how Musa settles scores with Sultan and sends these 4 youngsters back to their home towns.
Artists performances: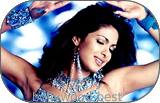 Among the youngsters, Dino Morea steals the show followed by Sanjay Suri. Bikram Saluja and Rohit Roy are adequate. Sanjay Mishra is entertaining. Sanjay Dutt is cool as Bhai with his funky hairdo. Mahesh Manjrekar is given a under developed role. All the girls in the film are used for skin show. Priyanka Chopra did the role of a dancer girl and she has a couple of flashy songs. Payal Rohatgi is extremely sexy in her pub act and steamy song. Sameera Reddy is sensuous with her dusky looks and she is given a bad deal in this film with a half-baked role. One wonders why Riya Sen acted in a 'one scene - one song' role. Razzak Khan is hilarious as filmmaker.
Technicians performances:
Story: The basic storyline of this film is heavily inspired by Hollywood flick 'Lock Stock and Two Smoking Barrels'. It also has resemblance to a Telugu film 'Aithe'.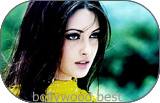 Screenplay - direction: Screenplay of the film leaves a lot to be desired. The way director introduced various actors is impressive. But the way he mingled the dreams of four youngsters with the rivalry between two dons is pathetic. The narration of the film confuses you at times and bores you most of the times. It's a bad debut for the director Hriday Shetty.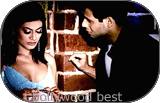 Other departments: The music by Anand Raj Anand is stale. Background score is cacophonic most of the times. Cinematography is ok. Dialogues are good at times. Especially the funny shayaries written for Mahesh Manjrekar. Camerawork is fine.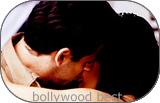 Analysis:
First half of the film is very slow with not much story. Second half of the film appears quite boring with illogical and nonsensical moves. Its quite a disappointment for all those movie lovers who enjoyed the performance as Munnabhai in 'Munnabhai MBBS' to see him as 'Musa'. You can safely avoid watching this film!