Cast: Bipasha Basu, Dino Moreo, Malini, Ashutosh Rana
Music: Nadeem Shravan
Director: Vikram Bhatt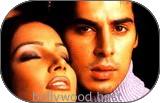 Horror, as a genre, is not explored often in Bollywood. So there is a certain curiosity when such a film is released. Promos of Raaz have touted it as a psycho thriller. Eventually the film turns out to be dull and prosaic. Mahesh Bhatt's penchant for adapting Hollywood stories is well known. Raaz, too is based on What Lies Beneath. One has heard and read about evil spirits and one gets to see the turmoil it causes in a rather bland way in the film.
The opening scene forms a prelude to the story. A girl in the jungle gets possessed and dies. Fast-forward and you are wondering about the connection but it is established slowly.
Sanjana's (Bipasha Basu) and Aditya Dhanraj's (Dino Moreo) marriage is facing strains on account of Adittya's profession as a business tycoon. Sanjana meets with an accident but miraculously escapes unscathed. She wants to pick up the threads of marriage and life together and the couple land up in Oooty on Sanjana's insistence.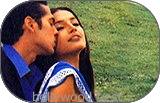 On landing there Sanjana begins to hear all kinds of noises, doors and window rattling, some voices calling and sees eerie things happening. Her friend Priya (Shruti Ulfat) takes her to Professor Agni (Ashutosh Rana) who deduces that the house is haunted with an evil spirit, which is trying to finish off Sanjana. By this time you are tired of seeing the screams and so-called frightful scenes, which do not send shivers down the spine. Sanjana tries to display guts in trying to tackle the sounds and the mist (which is there throughout) even though she is full of fear. So you have her waling out of the house at night even deep into the adjoining jungles.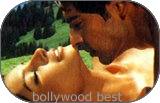 Then an uncanny suspicion lurks in your mind - is the spirit (which has not manifested itself) a woman who tries to take revenge on Sanjana and create hell? You are right and it is that of a Malini (Malini Sharma), a mentally deranged girl who lures Aditya (even though he is married, he has a torrid affair going). He finally dumps her and she kills herself. Then what happens is anybody's guess.
Although the production quality in terms of cinematography is good, the story is just not convincing. Rather tedious and even inane, it is filled with scenes like the shower of blood from a chandelier, the falling of things and others, which seem funny rather than scary.
The ending is more unbelievable and trite. There is nothing spooky about it - no gripping chilling suspense either.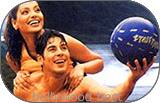 All this make-believe world of haunting spirits takes up about two and half hours of precious time. Bipasha and Malini are a shade better than wooden-faced Dino Moreo who looks more a hunk than an actor. But they are certainly not top notch. Ashutosh Rana seems wasted in such a ridiculous effort. Nadeem Shravan just bore you with songs - thoroughly unnecessary in such a film. All in all a film one can miss unless one is a hardcore fan of horror stuff. But not of this kind.
Courtesy: The Hindu