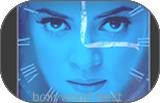 Jeevi Rating: 3.5/5
Cast: Sushmita Sen, Sushant Singh, Rajesh Khera, Dinesh Lamba & Tushar Dalvi
Music Composer: Sandeep Chowta
Cinematography: Mohanan
Art: Priya Raghunath, Wasik Khan, Acropolis
Editor: Aarif Sheikh
Writers: Robby Grewal & Sameer Kohli
Director: Robby Grewal
Executive Producer: Red Ice Films
Producer: iDream Production
Theatrical release date: 10th October 2003



Disclaimer: This film is all about a serial killer and how a lady supercop chases that mystery. If you want to watch the film, you may avoid reading the story.
Story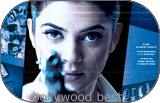 Kapil Sharma - the best industrialist in India - is murdered and ACP Malvika Chauhan (Sushmita Sen) - the best cop in India - is entrusted with the responsibility of tracing out the murderer. Ritika - the best and the most popular actress - is murdered after few days and that case too lands up in Malvika's lap. Then she finds out that these two murders are connected. When she is about to trace Suleman Bhai - the best contract killer in India, he is found dead. Then Malvika realizes that all three murders are connected with time. The three murders took place at 12, 6 and 3 pm respectively. Malvika understand that the serial killer is about to lay his hand on another prey at 9 pm in his next assignment. Who is the murderer and what is the motive behind him doing it and how Malvika is directly responsible for all these murders. Who is going to be the 4th victim of this mysterious cold-blooded serial killer? You must watch this film to chase the mystery yourself!!
Artists performances: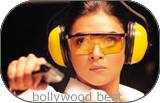 Sushmita Sen: Lets talk about the looks first! She is looking absolutely gorgeous in her business attire. She played the role of believe-in-everything-but-trust-nothing kind of supercop, who knows everything and anything about her job. She also played the role of single mother to a doting daughter. Her performance is very controlled and believable.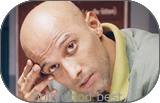 Others: Sushant Singh played the role of police inspector Satya who assists Sushmita through out the film. He is just perfect. Rajesh Khera did the role of forensic expert who helps out Sushmita. Dinesh Lamba is another loyal assistant to Sushmita. Tushar Dalvi acted as the unconditional friend who helps out Sushmita and her daughter in daily chores. He is adequate.
Technicians performances:
Story: The story of the film sounds pretty original and imaginative. It's a Hitchcockian style of a story where the clues of mystery given are meant to mislead the audiences.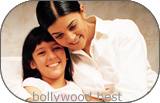 Screenplay - direction: Screenplay of the film is taut and impeccable. The director made sure that Sushmita supplies all kind of wrong clues to audiences to mislead them. Robby made sure that the excitement of unfolding the murder mystery stays with audience till the climax of the film. But the techniques employed by Sushmita and her intuitions are very superlative. The director succeeded in making an edge-of-the-seat thriller through 'Samay'.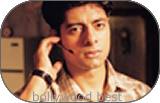 Other departments: The best part of the film is excellent background score given by Sandeep Chowta. He used the sound to exhilarating effect to frighten and mislead the crowds. Cinematography by Mohanan is impressive. Dialogues are intelligent. Editing is crisp. Art work is good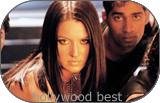 Analysis: This kind of intelligent murder mystery films are very new to Bollywood. The target audience for this film are crowds from upper strata. This film might not appeal to the masses. This film does not relate to any middle class problems. Samay is a must watch for the people who like watching murder mysteries. Though a well made film, it may not achieve success at box office because the critical mass would not get to watch this flick. Samay is an elegant flick for all intelligentsia to watch!