The Legend of Bhagat Singh:
Cast: Ajay Devgan, Sushant, Amritha Rao
Director: Raj Kumar Santoshi

23 march 1931 Shaheed:
Cast: Bobby Deol, Aishwarya Rai
Director: Guddu Dhanoa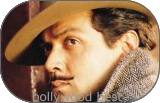 One of the paradoxes of Indian history writing has been an obsession with individuals with a certain political preference. As a result, children in second know everything about the foundation of the Congress in 1885, Mahatma Gandhi's comeback from South Africa, the Non-Cooperation and Civil Disobedience Movements and even the Khilafat and Quit India agitation. They are familiar with the names of Gandhi, Nehru, Maulana Abul Kalam Azad and Sardar Vallabhai Patel. The same children in the same chapters in the same class are also told, almost perfunctorily though, that besides the moderates of Congress who wanted freedom with non-violent agitation, there were others. They had taken the path of violence. They were extremists. Or revolutionary terrorists. Thus we come across terms like Kakori Train Robbery or Dacoity for the soul-stirring deeds of men like Ramprasad Bismil and Ashfaqullah. We are also told that the likes of Bhagat Singh, Sukhdev, Rajguru, Jatin Das and countless others were revolutionary terrorists. Sad.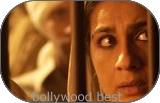 Under this light, the two films on Bhagat Singh, which were released this week, should go some way in restoring the balance. Unfortunately, neither Rajkumar Santoshi's The Legend of Bhagat Singh nor Guddu Dhanoa's Shaheed comes even close to being memorable. Worse, both directors have taken liberties with the life and times of one of the greatest heroes of our Independence movement. Agreed both the films are dramatized versions but facts, unlike subjective opinions, are sacrosanct. The errors which have crept into both the productions in the rush to out-do the other to the box office are unpardonable. For instance, in Santoshi's film when Bhagat Singh and his comrades set out to exact revenge, they kill Scotts instead of Saunders! Similarly, in Dhanoa's Shaheed at the end.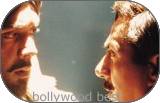 Bhagat Singh is almost passed off as a believer in a subtle manner. Asked before going to the guillotine to read Guru Granth Sahib for once, he refuses but says, "God lives in the heart!" Bhagat Singh, needless to reiterate, was not a believer. Not till his last breath. Similarly, Chandrashekhar Azad died fighting the British. He did not fall prey to their bullets. Also, Bhagat Singh's constant slogan in life was Inquilaab Zindabad. However, if you were to watch Shaheed, for long stretches, the director would have us believe, that it was Vande Mataram.
Yet film to film, Santoshi's is the better film with clearly etched out characters of Sukhdev and Rajguru besides Jatin Das and Batukeshvar Dutt. Not to forget Chandrashekhar Azad.
Ajay Devagan gives a restrained and credible performance as Bhagat Singh. Gone is the swagger one associate with him. Gone too is the sulking lover-boy look. Instead, we get a largely finished performance from him. Again, he scores over Bobby Deol in a parallel role in Shaheed.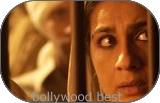 There are a couple of surprise packets in The Legend of Bhagat Singh. The first one is Sushant Singh. The man has a fine screen presence, good timing and an ability to hold his own in front of more celebrated actors. As Sukhdev, he does not lose out much in comparison with Devagan's Bhagat Singh. Also, watch out for Amrita Rao. Converted from head-to-toe as the revolutionary's never-to-be grace and understated elegance to her walk-on role.
Shaheed, on the other hand, would have us believe, that Bhagat Singh either operated in isolation or his worthy comrades like Sukhdev an Rajguru were mere acolytes. That is neither true to history not to the followers of these brave men. Not even of Bhagat Singh. He not needs bonus points from history to exalt him. Glorifying Bhagat Singh while belittling others of no mean stature is a travesty.
Yes, history, at times, maybe a prisoner to posterity's ideological predilections. But it is no mistress to a man's whims. Dhanoa and his comrades should realize that. In their zeal to cater to the commercial cinema Bhagat Singh almost to an action film hero mouthing loud dialogues, speaking in high decibel level and breaking into a song whenever faced with adversity.

Short of dancing, Bobby's Bhagat Singh does everything that Bobby would have done in countless other films.
Courtesy: The Hindu