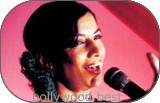 Jeevi Rating: 2.25/5
Cast: Urmila Matondkar, Shabana Azmi, Dia Mirza, Arjun Rampal, Rishi Kapoor, Namrata Sirodkar, Satish Kaushik, Diana Hayen, Rekha Rao
Music: A.R.Rahman.
Lyrics: Javed Akhtar, Dagh,Monin, Shah Azimabadi, Blazee.
Cinematography: Santosh Sivan,ISC.
Dialogue: Javed Sidiqui.
Art director: Sharmistha Roy.
Playback Singers: Asha Bhosle, Shaan, Sukhwinder Singh, Sujata Bhattacharya, Vidya.
Choreography: Remo, Bhushan Lakandri.
Music Company: T Series.
Sound: Rakesh Ranjan.
Editing: A.Sreekar Prasad.
Director: Khalid Mohamed
Producers: Seven Studio Picture Ltd In association with The Culture Company.
Theatrical release date: 5th December 2003
Story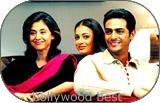 Rukhsana (Shabana Azmi) is a celebrity singer in her 50's. She is very much career-oriented. Tehzeeb (Urmila) and Nazneen (Dia Mirza) are her daughters. Tehzeeb marries Salim (Arjun Rampal) against the wish of Rukhsana and leaves home. Nazneen is mentally immature girl in her 20's and Rukhsana sends her to mental hospital. Tehzeeb brings Nazneen to her home and treats her very delicately with lots of love.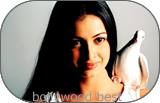 In this situation, Rukhsana wants to take a break and visit her daughter Tehzeeb's house for a vacation. She has not seen Tehzeeb since her marriage with Salim. When Rukhsana visits Tehzeeb's house, the delicate relationship strains as Rukhsana try to boss around as if Tehzeeb and Nazneen were kids. Tehzeeb has lots of grudge against Rukhsana for not giving the love when they were kids. The entire film revolves around the duel between the mother and daughter and climax is all about who wins the battle of emotions!
Artists performances: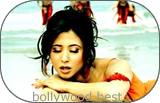 Urmila Mantodkar is appropriate for the role of daughter who is longing for mother's love. She is excellent in confrontation scenes with Shabana Azmi. Shabana Azmi is perfect as the leading lady who is misunderstood by her daughter. Dia Mirza steals your hearts with a performance that extracts sympathies from crowds. She looks pretty lovely and innocent. Arjun Rampal is wonderful as a compassionate man between four leading ladies (Urmila Matondkar, Shabana Azmi, Dia Mirza & Diana Hayen). He donned the role of an ideal man whom every woman love have in her life. Diana Hayen is hot as the temptress, but her crooked dialogue delivery marred the expression. Rishi Kapoor played the short role of a husband who is addicted to liquor. Namrata Sirodkar did an item song.
Technicians performances: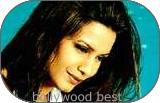 Story: This story is inspired by 1978 Swedish film 'Host Sonaten'. It deals with the love/hate relationship between a mother and daughter with individual thinking. This relationship also has misunderstanding and prejudice. Famous movie critic Khalid Mohamed directed this film. He has chosen art format to narrate the story and you end up watching story running between 4 characters for 95% of the time. When you have such a mean number of characters, you need to narrate the story with lots of mood capturing techniques. But the narration is so flat that it fail to capture your attention most of the times. How ever, director excelled a lot in elevating few confrontation scenes between mother and daughter. The director failed to explain why such an understanding mother failed in raising their kids in a proper way. Shabana Azmi is shown in negative shades in the first half and her character turns positive as it approaches climax. Another weak point in the story is portrayal of Diana Hayden's role. She is shown as a seductress in the beginning and towards climax they explained that she did it all to get her lover back. This sounds pretty ridiculous. There is no need to show Diana with such skimpy cloths and suggestive gestures if all she wants was to win her lover back by seducing Arjun Rampal. Screenplay of the film is very slow and narration is partly good.
Other departments: Dialogues by Javed Sidiqui are apt. Music by AR Rehman is plain. Cinematography by Santosh Sivan is excellent. Editing by Srikar Prasad is adequate. Art by Sharmishta Roy is OK.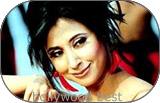 Analysis: Tehzeeb is an art film that explores the love/hate relationship between a career-oriented mother and individualistic daughter. Though it boasts of a potential storyline, the director could not hold the attention of viewers throughout the film because of the basic loopholes in the storyline. There are quite a few brilliant scenes between Shabana Azmi and Urmila. You may find it boring to watch Tehzeeb on big screen. However, you may watch it on DVD leisurely if you have inclination towards these kind of art films.