Cast: Ajay Devgan, Sonali Bendre, Dushyant Wagh
Director: Mahesh Manjrekar



The opening scene shows a 'special' child playing on the bench with a ball. And it is revealed that the boy is mentally challenged too. A fifteen-year old with the intelligence of two-year old. The film revolves around this boy Rahul (Dushyant Wagh) and his relationship with his brother Raj Dikshit (Ajay Devgan).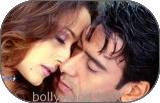 Raj is full of concern for his brother. He looks after all his needs when at home leaving him under the trusted care of a servant when he is at work. Life for Raj revolves around Rahul. They live in a mansion, which is full of families - more like a chawl. The neighbors, particularly, Kantagupta (Sivaji Satnam) and his wife Rima Lagoo and others are friendly with Rahul. There is brotherhood and warmth between the families. Suman (Namrata Sirodkar), Gupta's daughter loves Raj but Raj does not want to marry on account of Rahul.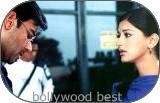 Enter Madhuri (Sonali Bendre) and an instant rapport develops between Raj and Madhuri. Rahul also takes a liking to her. Although Raj lovers her, he is unwilling to marry her. She suggests that Rahul should be left in a rehabilitation home where he can become independent. (typical attitude of people). Raj cannot bear the idea of breaking away from Rahul initially but after much thought (more so because he loves Madhuri) decides to take the harsh step. He proposes to Madhuri after much dilly-dallying.
At the home for the mentally challenged Rahul is unable to come to terms with his new lige. Raj too is disturbed and distracted by Rahul's thought. Does Rahul come back to his lige? Is Madhuri accepted by the both brothers?
A tale about the special child, this film essentially portrays the existential reality - the family attitudes, other attitudes branding the child as the mad one. What could have been a heartwarming and sensitive story is not so.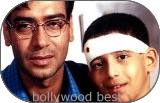 Woven around this narrative are the other stories in the mansion akin to everyday life - neglect of parents by children, indifferent attitudes of children towards elders, the question of status and behavioral pattern which are nothing new. This not only punctuates the main narrative but also stretches the film. Added to this are unnecessary and absurd songs (where Raj is invariably dreaming of romancing in the Swiss green slopes when he is unable to make up his mind about marriage).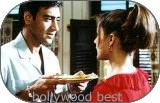 The endearing aspect of the film is the heartwarming performance by Master Dushyant Wagh. He captivates with his brilliant portrayal as the mentally challenged child. Of late Ajay Devgan has been acting as the intense, serious hero rather than the action one. In this film too, he essays the varied emotions (caught as he is in the tussle between Rahul and Madhuri) well. Sonali Bendre and Namrata Sirodkar provide the glamorous element.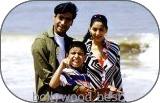 A serious issue is treated in a rather loose manner with all the elements of commercial cinema. Humane and emphatic moments are few. Mahesh Manjrekar makes an effort but touches the surface. A story of this kind would need better sympathetic treatment. One can watch the film mainly for Dushyant's portrayal.
Courtesy: The Hindu