Cast: Salman Khan, Sushmita Sen, Diya Mirza
Director: Pankaj Parashar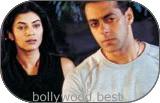 As far as films go, reincarnation is passé. Amnesia is in. It you do not believe us, watch the latest Salman Khan film, Tumko Na Bhool Pahenge, and you will know what we are talking about. The slick flick makes use of all the ingredients to narrate the different stages of Mahavir Pratap Singh's (aka Ali) life. Two women are brought into both his pre-amnesia/ post-amnesia stages.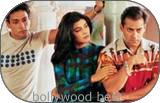 Vir is the son of Thakur Punya Pratap Singh and is in love with Muskan (does the name ring a bell?), daughter of Thakur's friend Chowdhary. Till his tragic past haunts Vir, his is oblivious to the fact that his is an adopted son of the Thakurs whose own 'soldier' son was lost in the 'Kargil War'. Vir goes to Mumbai to find out about himself, his haunting past and his brother. Rewind to the past: Though an orphan, Ali is happy to live with his brother Azan and friend Inder under the care of Rahim chacha. Of course, the shooter has Mehek, his sweetheart, by his side.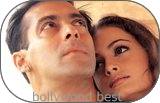 After winning the shooting competition, Ali and Inder are approached by the Mumbai police commissioner to work for the police and eliminate the underworld gangsters. These shoot-outs fetch them Rs. 25,000 each. But, the danger lingers. While trying to escape from a crime designed to implicate him, someone shoots Ali who loses himself to amnesia. On reaching Mumbai once again, Ali witnesses brother Azan's murder. Someone is out to kill him too. He has to find out the culprit before he himself is victimized.
Till you reach this stage of the film, time just realize that by and you suddenly realize that it is past two hours, and still you have no clue about the hero's identity. In the last ten minutes, the secret gets revealed - slowly and steadily.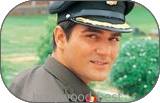 Salman Khan, Diya Mirza, Sushmita Sen essay the roles of Vir-Ali, Muskan and Mehak respectively. Sharad Saxena seasoned performance. Johny Lever, Arbaaz Khan, Sadashiv Amrapurkar and Alok Nath appear in guest roles. Except for a couple of well-choreographed songs - Hum ho gaye tumhare, Idd mubarak and Teri choodi kyon khanakti hai - the song and dance sequences make you restless. The movie is quite violent and brutal. If you can bear all the gory details particularly in the second half, the film makes for an interesting thriller.
Courtesy: The Hindu