Cast: Amisha Patel, Jimmy Shergill, Nafisa Ali, Ehsaan Khan, Gulshan Grover, Diwan, Rajpal Yadav
Director: Tanuja Chandra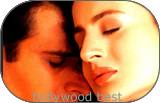 Here comes another film, which is based on a sensitive and serious issue like rape. Though neither the issue nor the theme is novel, the filmmakers manage to pursue it with tenacity, for a change. Based on a true-life incident, which occurred in Haryana, as reported in one of the national dailies, the film portrays the trauma of a victim of rape. Sarina Dewan is happy with her newfound success as a budding Indipop star with her debut album Main Kaun Hoon. However, a news item in Aadarsh Times by Jai, an enthausiastic reporter, stating that she is not the daughter of business tycoon Dewan agonises her. Though she sues the newspaper for Rs. 5 crore initially, she later learns that she was adopted.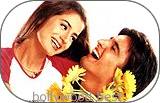 Sarina's hunt for her parents begins here and she goes to Ooty, followed by Jai who wants to get her signature on some documents. Finally, she meets her mother, Sister Namrata, who cannot stand the sight of the daughter. The reason comes in a brief flashback. Namrata was raped by a police inspector when, as asocial worker, she protests his brutal ways of seeking information about terrorists from the residents of a small village in Tamil Nadu. The realization that she is "born out of rape" traumatizes Sarina so much that she decides to fight against police commissioner who was responsible for her birth. Jai, Dewan and Namrata support her in her cause.
The theme gives enough scope to deal with the issue in a sensitive manner. However, a few flaws mar an otherwise good show. Like, the director losing track of time and age for instance. The heroine is 18 at one time, and 21 after a few reels. Has she been searching for her mother for three years?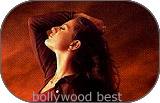 Amisha ,in the role of Sarina Dewan, has climbed yet another step on the histrionics ladder, except for the fact that she looks as if she is going to faint the next minute. Jimmy Shergill as Jai has still a long way to go. Nafisa Ali gives a commendable performance as Sister Namrata who hates her daughter but cannot stop loving her either. Ehsaan Khan makes his debut as the police commissioner who "can do anything to wipe out crime in the country". Gulshan Grover as Sarina's father, Diwan, and Rajpal Yadav as the editor of Aadarsh Times are good fun to watch.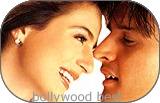 One thing is clear from the film. Rape is a pet issue for most directors who are into serious commercial/parallel cinema. Yeh Zindagi Ka Safar is a well-made film, barring the first 30 minutes, which are a bit vexing.
Courtesy: The Hindu