Cast: Rahul Bhatt, Akanksha Malhotra
Director: Umesh Mehra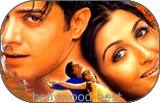 A teenage love story where the lovers can remain united despite several difficulties is today's success mantra for most films. Throw in militancy, gangs dealing in R.D.X., a couple of nightclubs and foot-tapping raunchy numbers in husky voices - the chances of success doubles. And, if one can insert beautifully picturised songs and thrilling action sequences where the hero braves mega RDX explosions, it will increase the face values of a film.
But, what is missing here is the skills of a Maniratnam or a J.P. Dutta. Yeh Mohabbat Hai comes nowhere near its predecessors Roja, Bombay, Border or Refugee.
Director Umesh Mehra cannot be blamed if the film fails flat in the face of obstacles and comparisons. The theme chosen for the story is interesting, if not novel.
Set against the backdrop of a village in Jammu and Kahmir, it is the story of Shaheen and Chand - childhood friends-turned - sweethearts. The young lovers do not have a problem from the elders' side till Chand gets implicated in R.D.X. smuggling deal.
Chand and his friends get selected to a national level match to be held in Mumbai (isn't it the favorite sport of the season?). They are welcomed to Mumbai not by the audiences' applause but by the bullets of the police. Chand loses his ten teammates to bullets and is jailed.
He is even held responsible for the killing of his friends. The parents of the dead youngsters ill-treat his parents back home, and banish them from entering the village.
However, a committed Shaheen stands by her lover and vows to get him out of the fail. She leaves for Delhi with her uncle Zulfiqar. With the help of her childhood friend Rohini (a pop star in Mumbai) and her friends, she accomplishes the mission.
Now, time comes for Chand to find out the culprit behind the murky dealings, which leads to a predictable end.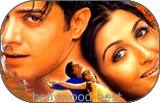 Newcomers Rahul Bhatt (of TV serial Heena fame) and Akanksha Malhotra have a long staircase to climb in the histrionics ladder. They play Chand and Shaheen respectively. Except for Danny Denzongpa who plays 'dry fruits king' Aman Khan, Shaheen's father, the rest of the veteran artistes like Shakti Kapoor, Gulshan Grover, Rakesh Bedi, Sadashiv Amrapurkar and Parikshit Sahni are wasted in unimportant roles. Johny Lever is the only saving grace. His expressions and one-liners provide the much-needed comic relief, especially in the second half where the movie turns more serious than necessary.
But for this brief stint with comedy and a couple of attractive and well-picturised songs, the movie has nothing to boast about. Better avoid.
Courtesy: The Hindu