Director: Sanjay Leela Bhansali.
Music: Ismail Darbar.
Cast: Shah Rukh Khan, Madhuri Dixit, Aishwarya Rai, Jackie Shroff.
Story

Devdas 2002 is an interpretation of the novel by Bengali littérateur Sarat Chandra Chattopadhyay's classic. This tragedy has the ability to move your hearts and shed tears.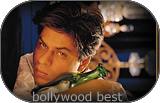 The initial introduction of the characters has been depicted in a very subtle way. Kausalya overjoyed with the excitement of her son returning home after 10 years in London. The first contact of Devdas and Paro his childhood love. Paro's mother Sumitra building dreams of her daughter married to Devdas. Chuni Babu who is a dear friend of Devdas. Sad and lonely Devdas meets Chandramukhi.
The son of Zamindar Narayan Mukherjee, Devdas (Shahrukh Khan) was grown up in the village of Taj Sonapur, where he spent his childhood by loving Paro (Aishwarya). They grew up sharing a special relationship, in which they existed only to each other.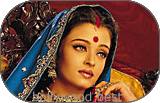 For all the obvious reasons of status and backgrounds of both the families the bond that never broke grew stronger and stronger between them. Devdas was sent to London for education. Paro's world had crashed knowing that her Devdas would be gone and she lit a lamp of love signifying that he would return.
Years passed and Devdas returned, he was stunned to see his childhood love that has become a stunning beauty. Paro's mother Sumitra's marriage proposal causes rifts between the families, even though Devdas tries to convince his father only antagonism came his way.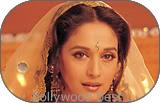 Devdas leaves town and writes a letter to her, asking her to forget him. Only the he realizes that he would never be able to forget her ever! And much later, when he reached out to her, it was too late as she was far too humiliated. Heart broken Paro enters a chaste marriage with Zamindar Bhuvan (Vijayendra Ghagte), Devdas walks towards alcoholism & Chandramukhi (Madhuri Dixit).
Chandramukhi, a courtesan instantly falls in love with Devdas. A bond is formed between Dev and Chandramuki where he could share his love and pain of loss of his unfulfilled love for Paro.
Paro performs her duties sincerely but in her heart she could never forget Devdas.
Ironically Devadas was intensely loved by two women, who were never his. One he could never love and one he could never stop loving...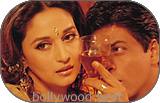 Sanjay Leela Bhansali's Devdas is a spectacular piece of art with color. The sets by Nitin Desai were a treat to the eye as said that one of most expensive movies in Bollywood. Paro's house made of painted glass, the court of Chandramukhi and the mansion of Parvathi.


Music by Ismail Darbar was more of situation based but were melodious. Pandit Birju Maharaj and Saroj khan once again proved their best with their sensational numbers by Madhuri Dixit.
Binod Pradhan's cinemotagraphy makes you live the story.
Shah Rukh khan doesn't disappoint his fans. Where Aishwarya Rai does justice to Paro by brining out the integrity and passion of her character.
Madhuri Dixit as always outshines everyone.
With all the hype and grandeur. Devdas is a must see.