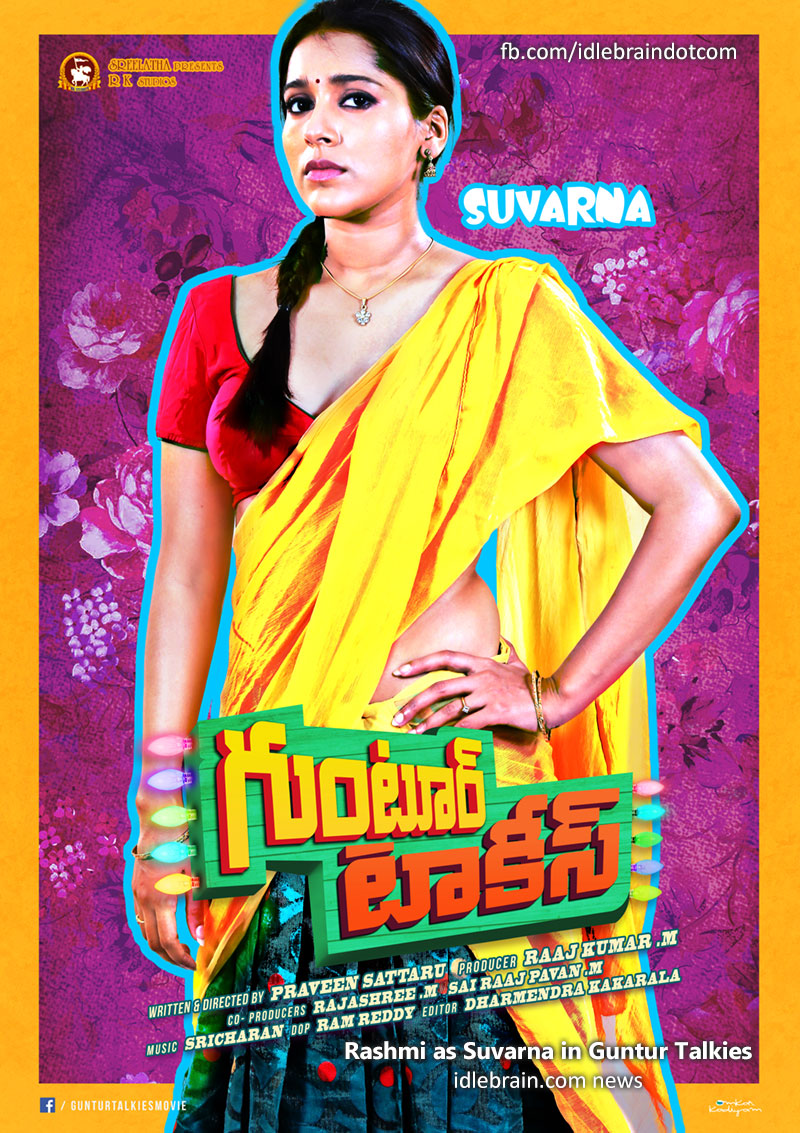 2 July 2015
Hyderabad
Suvarna is Hari's love interest. Hailing from Rayalaseema she walks with a truck load of attitude. She comes with a background and a baggage of her own.
Rashmi as an actor also comes with a "Jabardast" background and its baggage. After claiming a huge fan base from the show, her every move is carefully watched both by the public and the industry alike. She plays a de-glam and yet a seductive village belle in the film with no make-up. The entire film was shot in Hindupur (Anantapur District) in the month of May under scorching sun in a single schedule. Make-up was the last thing we all (actors and crew) were worried about cause staying alive in the hot sun was our focus, jokes Rashmi.
Rest of the Cast include:
Siddhu, Shraddha Das, Naresh Vijaya Krishna, Mahesh Manjrekar, Raghu Babu, Thagubothu Ramesh, Raja Ravindra, Snigdha, Ravi Prakash, Fish Venkat, Jogi Naidu, Allari Subhashini, Karate Kalyani, Krishneswara Rao, Gundu Sudharshan, Jayavani.
Crew:
Written and Directed by: Praveen Sattaru
Producer: Raaj Kumar. M
Banner: RK Studios
Music: Sri Charan Pakala
DOP: Ram Reddy
Editor: Dharmendra Kakarala
Choreographer: Ganesh Master
Other characters in Guntur Talkies:
• Siddhu as Hari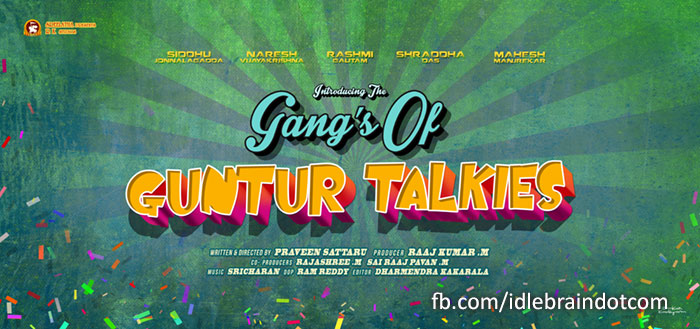 Introducing the Gangs of GUNTUR TALKIES
We are introducing a new segment called.... "Introducing the Gangs of Guntur Talkies". Guntur Talkies is a medley of stupid, brainless, dim-witted, silly, senseless, foolish, idiotic morons and we thought every single one of them demands an introduction.