Anando Brahma that was released last Thursday became a blockbuster collecting more than $300k for 3 days and is well on its way to collect half a million. It will be screened in the below locations till Thursday to make way for new releases, so this would be your last chance to catch the hilarious entertainer. Don't miss the rib tickling 45 minute episode that everyone have been boasting about. Trust us, it will be well worth it.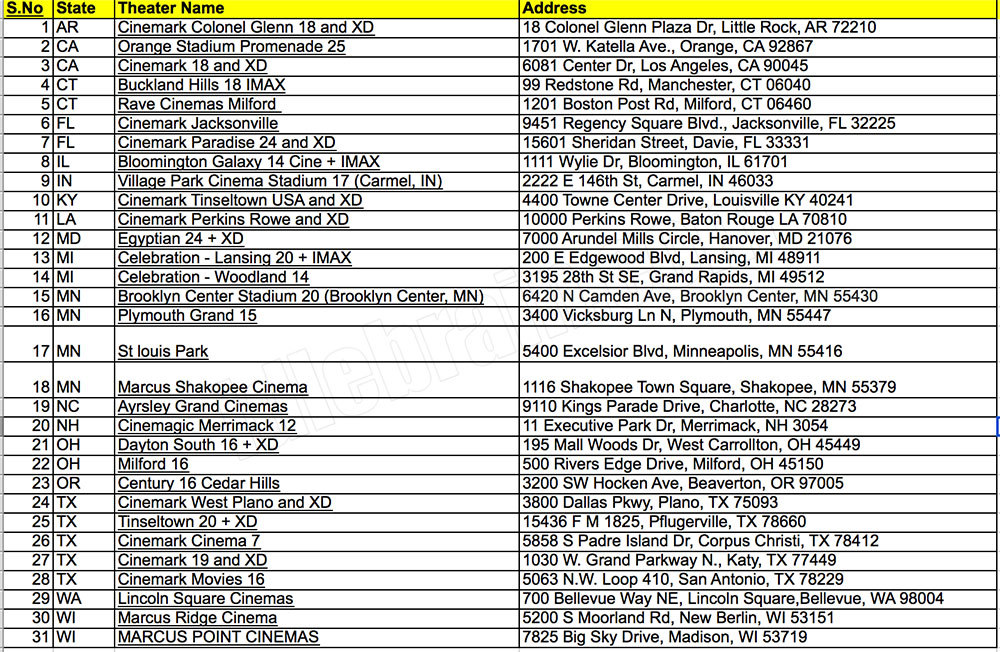 Nirvana Cinemas, one of the leading distribution houses in USA, is proud to present its next film AnandoBrahma, to the overseas audience. AnandoBrahma shot to fame with its precisely cut trailer, unique content with a twist and appropriate casting with over 1 million digital views with in a day.
All horror comedies are based on the concept that ghosts scare humans with events leading to slapstick comedy. AnandoBrahma is a first of its kind film blazing a trail to an entirely new genere "Comedy Horror" where humans scare ghosts with their comic flaws.
Taapsee who got close to the audience with her roles in Pink and Naam shabana is playing the lead, supported by hit comedians Vennala Kishore, Srinivas Reddy, Tagubothu Ramesh and Shakalaka Shankar. Mahi V Raghav of Paathshala fame is directing the movie, Vijay Reddy and Shashi Devireddy (Bhale Manchi Roju fame) are producing under 70mm Entertainments, Krisha Kumar a.k.a K (Ghazi, Pizza fame) is composing the music.
This laugh riot (to scare ghosts) is all set to hit the screens on Aug 18 with premieres on 17th in USA. Film unit is very excited and is confident that Anando Brahma is full of fun and surprises as it explores a new dimension which has never been attempted. Director Mahi belives that this genre will be well received / appreciated by all age groups.
Nirvana Cinemas is glad to be associated with this unique project and would like to thank everyone involved in this project.
For trade inquiries please reach us at:
Sandy - 408-780-4655
Srujan - 925-336-4532
[email protected]