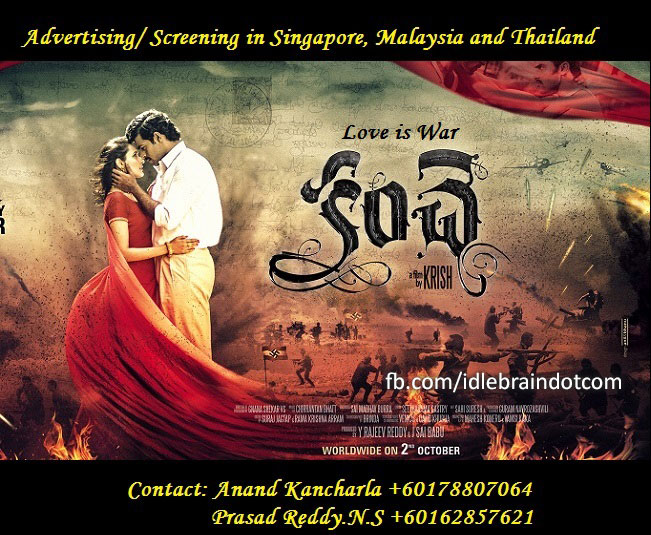 Varun Tej and Pragya Jaiswal-starrer 'Kanche' in Singapore,Malaysia and Thailand. Touted to be a war drama set to entertain, the flick is a directorial venture of successful director Krish.
Director Krish, who has made his directorial debut in 2008 with movie 'Gamyam' has time and again proved that he can successfully helm different kinds of critically acclaimed films. 'Kanche' will definitely prove to be another value addition to his profile.
This film, set to be India's first world war film is basically a love story set against the backdrop of World War II. The action sequences, shot in Georgia, feature machinery and weapons that were used in the real war. While Varun Tej has done a tremendous job playing the role of an Indian soldier Dhupati Hari Babu, who fought against Germany, Pragya is bound to impress everyone with her charming looks.
Premier shows in Malaysia on 2nd October 2015.
Kanche will be hitting the theaters on October 2, 2015. The theatrical trailer of the movie is released by the team. The trailer looks very interesting creating hype among the audience by already crossing over a million views.
To get the screening rights of your local areas in Singapore, Malaysia and Thailand
Contact: Anand Kancharla +60178807064
Prasad Reddy N.S +60162857621