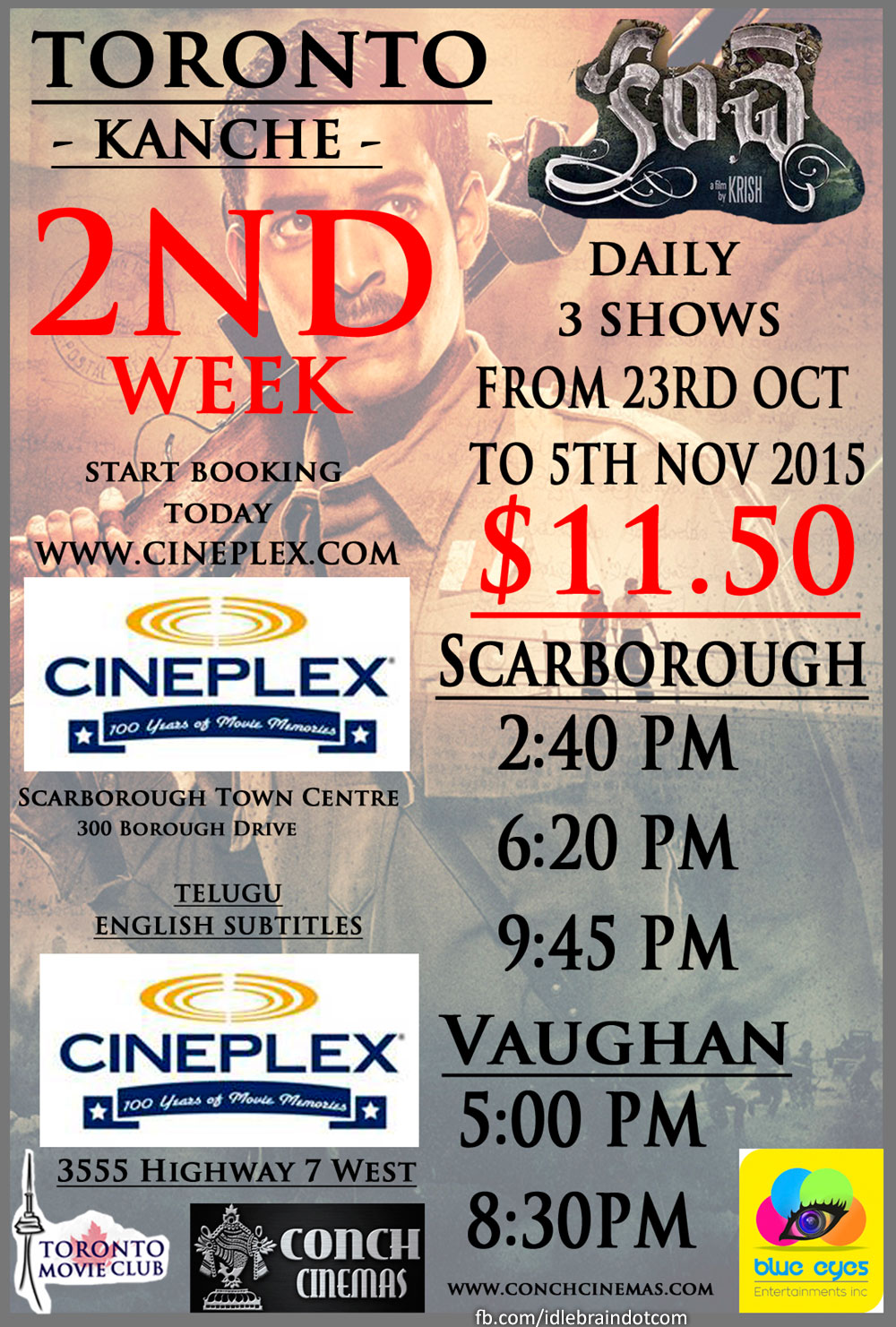 KANCHE - TORONTO - CINEPLEX @ $11.50
On the Occasion of Dussehra , we have added 40+ shows in Toronto @ $11.50,
Come and Enjoy the Movie.Stay away from piracy and enjoy this movie in Cineplex for $11.50.
"KANCHE" - Varun Tej and Pragya Jaiswal-starrer is Touted to be a WAR DRAMA (ACTION-ROMANCE), the flick is a directorial venture of successful director Krish.
This film, set to be India's first world war film is basically a love story set against the backdrop of World War II. The action sequences, shot in Georgia, feature machinery and weapons that were used in the real war. While Varun Tej has done a tremendous job playing the role of an Indian soldier Dhupati Hari Babu, who fought against Germany, Pragya is bound to impress everyone with her charming looks.
www.conchcinemas.com