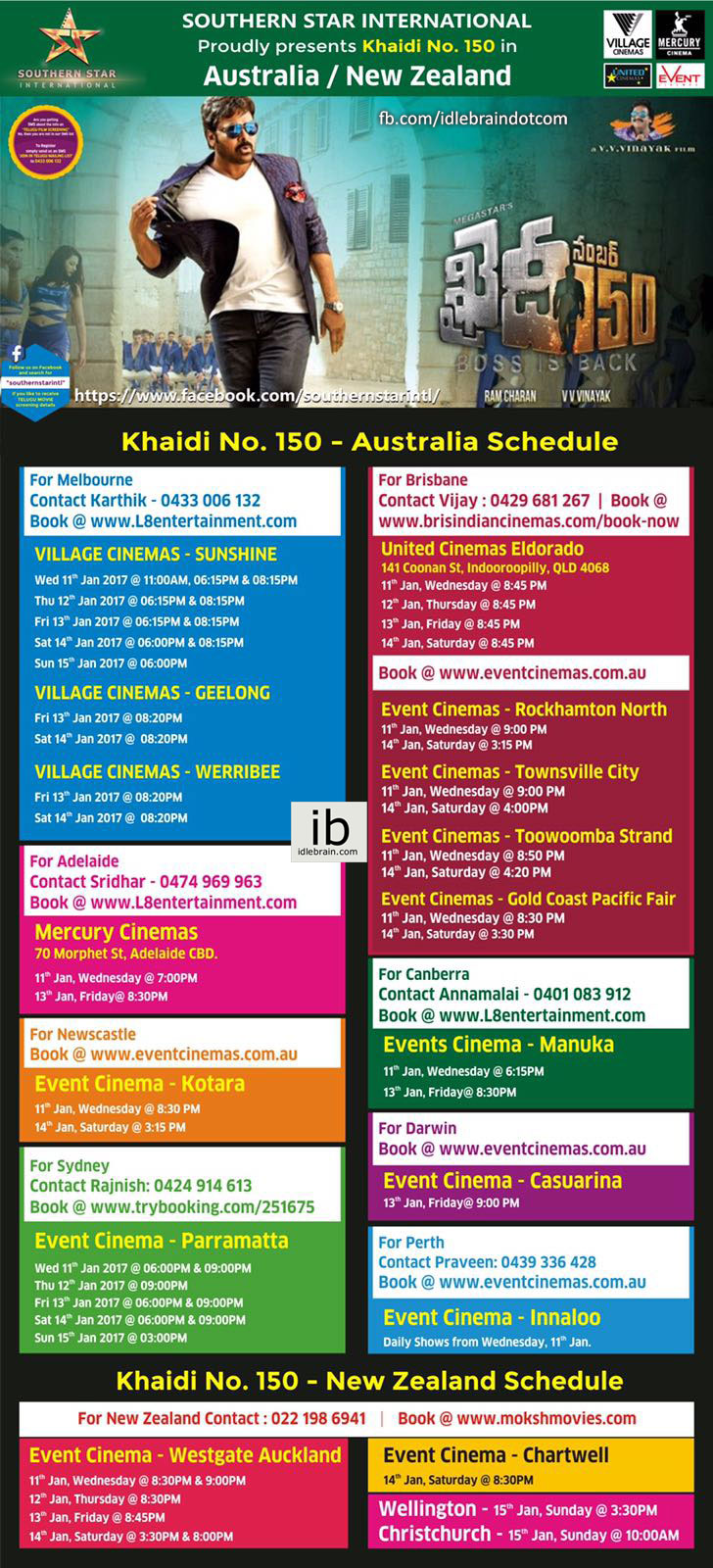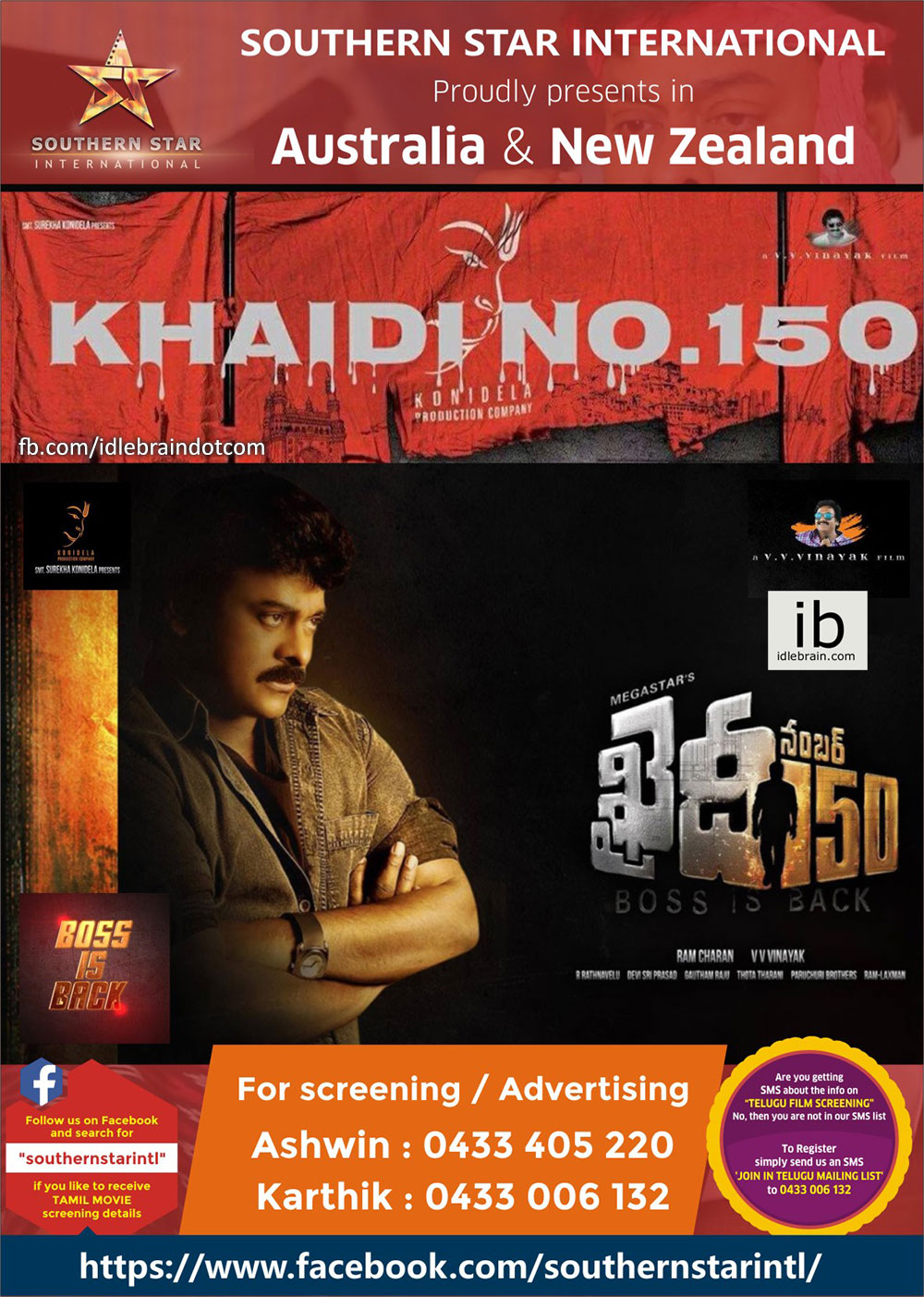 We love him, we adore him, and we fascinate him. At someWe love him, we adore him, and we fascinate him. At some point he was everyone's childhood hero, role model and an inspiration. And now he is back to continue his legacy. Now he is back on Silver Screen to complete his milestone of 150th Movie. A decade of our wait for his movie would be finally worthwhile.
Could anyone describe our Megastar Chiru in one word? A director's delight, a person who could pull off graceful moves, a phenomenon, a legend of Telugu cinemas or 'the king'. Yes! He was, he is and he will be the king of the Telugu cinema industry. Megastar is a perfect synonym for Stardom. A person who introduced natural acting, subtle expressions, ease in performance and break dance to Telugu Cinema industry.
Let's drown in this euphoria by watching Megastar in a dual role, with his graceful movements and not to forget, his commanding gaze.
Our special thanks and best regards to Konidela Production Company. We take a lot of pride in presenting this movie in AUS/NZ.
We are very glad to be associated again with Classics Entertainment after Sarrainodu, Brahmotsavam and would like to sincerely thank Sudheer garu .
We would also like to thank Non-USA distributors of this movie and our dear friends Ramesh and Teja from Sarigama Cinemas for giving us an opportunity to screen in AUS/NZ.