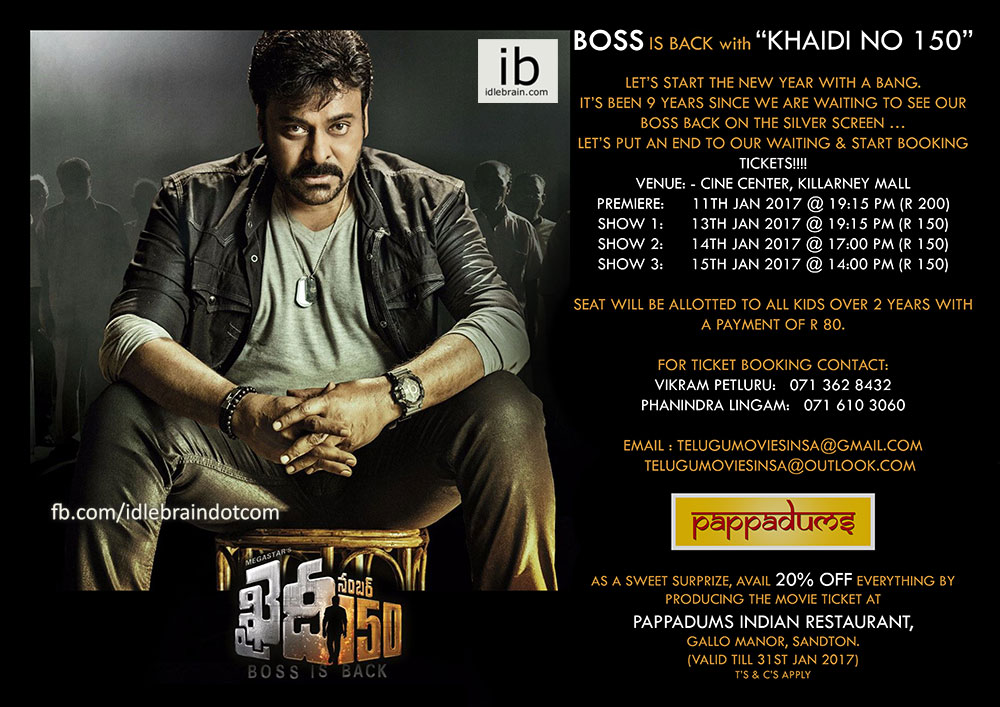 Hi Movie Lovers of SA.....
Telugu Movies in SA" is proudly announcing the first ever release of of Mega Star Chiranjeevi's movie in South Africa.
This is definitely good news for Thousands of Chiru fans in SA who have been waiting for his comeback movie for over 9 years and here we go "THE BOSS IS BACK" with his magnanimous 150th film "Khaidi No. 150".
Venue: Cinecenter, Killarney Mall, Johannesburg.