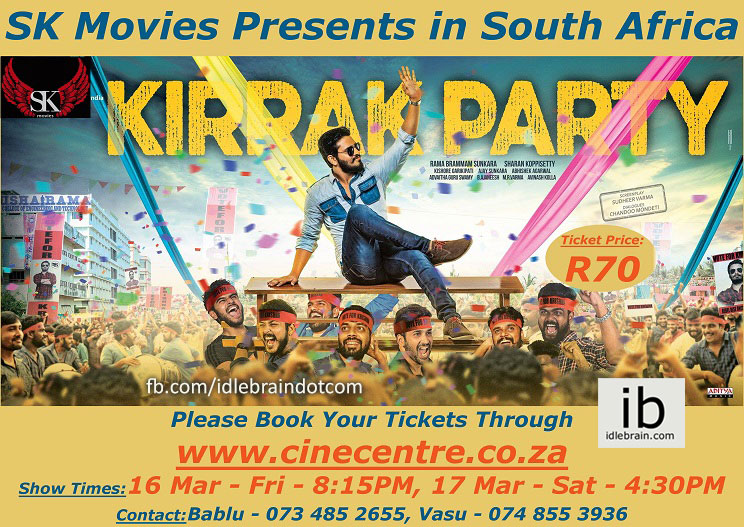 Hi Movie Lovers of South Africa,

SK Movies is glad to bring you 'KIRRAK PARTY' movie to Johannesburg.
Please forward to all your friends.

Ticket Price - R70
Bookings Now Open!!!....Book Through - WWW.CINECENTRE.CO.ZA

Regular Shows -
16 March - Friday @ 8:15PM
17 March - Saturday @ 4:30PM

Venue-
CineCentre, Killarney Mall, 60 Riviera Road, Johannesburg.