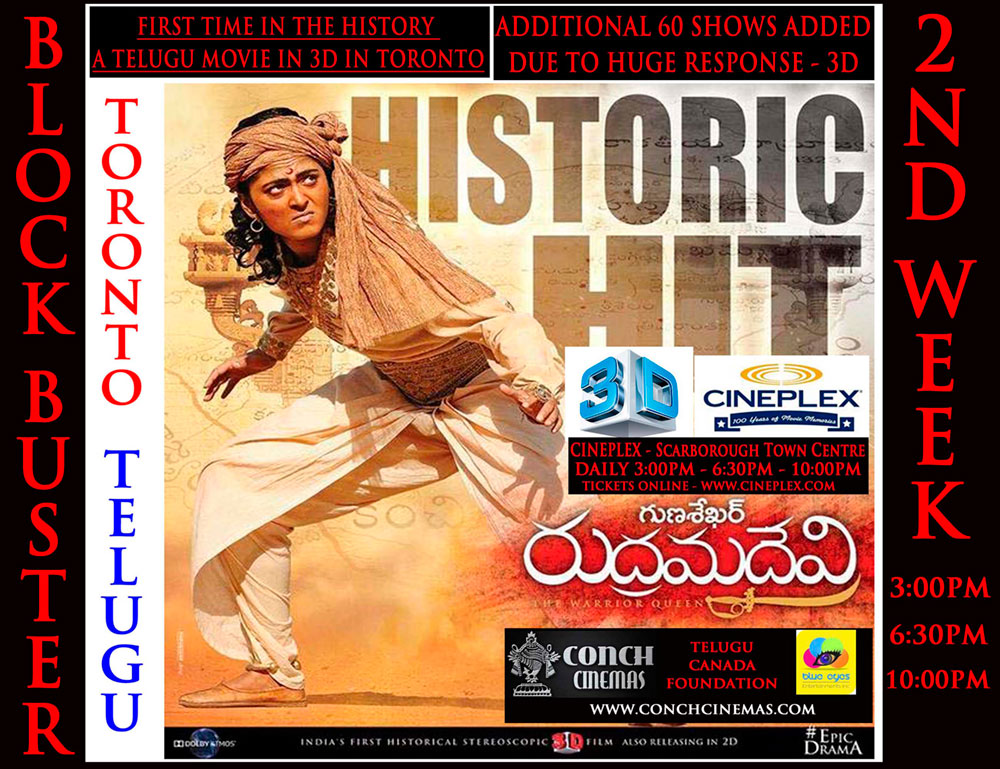 Hi Movie Lovers
Thanks for your unbounded response for RUDRAMADEVI in 3D - Canada.
As promised we have added 60 shows in TORONTO - CINEPLEX , Scarborough Town Centre, till 30th Oct 2015, Enjoy the film and have a better experience. Start booking from today.
Watch the Blockbuster @ CINEPLEX IN 3D,
As you always do, Support Good Movies at good theaters. We will be more Privileged to entertain you and take this to the next level.
For further details on local exhibition rights and partnering information feel free to contact.
Conch Cinemas Inc & Blue Eyes Entertainments @ +1-647-709-9999/ +1-306-999-2332/+1-514-518-4303
www.conchcinemas.com