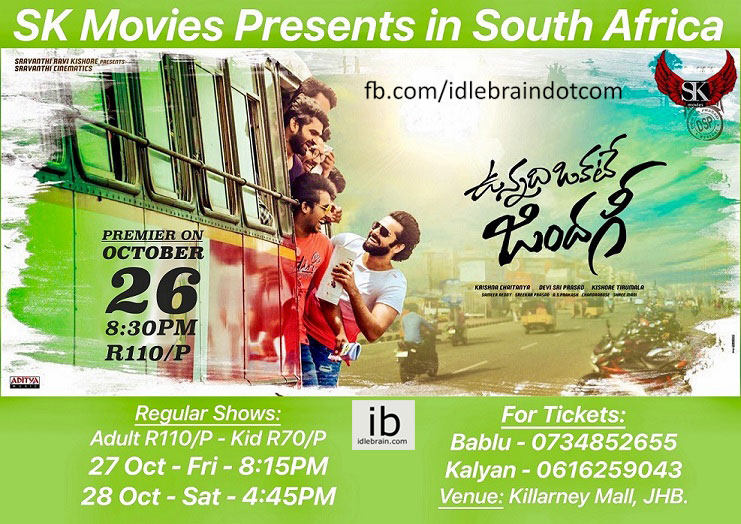 SK Movies is glad to bring you RAM's 'VUNNADI OKKATE ZINDAGI' movie to you.
Director KISHORE TIRUMALLA's sensible family entertainer after his previous outing NENU SAILAJA.
DEVI SRI PRASAD's music is another highlight of movie.
This is second time combination of director+music director+actor after the blockbuster NENU SAILAJA.
Premier Show- R110/P
26 October - Thursday @ 8:30PM
Regular Shows -
Adult R110/P - Kid R70/P
27 October - Friday @ 8:15PM
28 October - Saturday @ 4:45PM
Venue details -
CineCentre, Killarney Mall, 60 Riviera Road, Johannesburg.
For Tickets Contact -
Bablu - 0734852655
Kalyan - 0616259043