What inspired you to become an actor?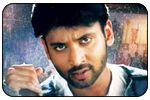 Ever since I was a baby, I was brought up by my grand father (ANR) and my grand mother. They are like parents to me. Even today, I stay in my grandparents house. And I will be staying there only. I grew up in a household with me, my grandparents and Nagarjuna uncle. The environment around me definitely printed something in my head. I wanted to be a part of this film industry as an actor or something else.
What is your educational background?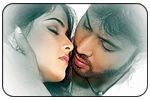 I have studied in Hyderabad public school till I was 17 years old (till +2). After that I went to USA for further studies. I was there for six years. I went there to do engineering, but dropped out in the middle of it, because I was not going to use that degree for my career. If you look at my family history, my uncle Nagarjuna had a wonderful engineering degree from Michigan, but it does not help him in his acting career. When I was studying film education was not as prevalent as it is today. Now we have lots of schools that award degree in film and video. I decided to transfer my degree and I got an under graduate degree in Direction and Screen writing. It has nothing to do with acting.
How helpful is your degree to you in your film career?
I think most of the thing I learnt about the industry is after I came and started working here. I honestly feel there is nothing that equals work experience. I managed to pick up lots of things just through sheer observation. I was always interested in technical aspects of the film.
Did you apply any thing you learnt at your film school?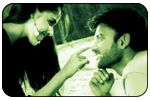 If I were to apply what I learnt out there, I would be making films for you and me. Not for the general public. You have to be in touch with the nativity of Andhra audience. You can't be caught in that trap. Basically I used the experiences I got through my failures to this film. I have applied what I have learnt from Ram Gopal Varma. He started off his career in Annapurna studios. I have known Ram Gopal Varma since I was 12 years old. I am also using the experiences of my family and Annapurna Studios.
You worked with the best of directors like Ram Gopal Varma, K Raghavendra Rao and Karunakaran. But the commercial success always eluded you. What do you think is the reason?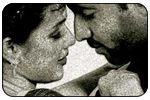 I always feel that all the elements should come together to make a successful film. Unfortunately in my movies there were some mistakes. But I am not attributing them to a particular person. Mr. Ram Gopal Varma made tons of flops, where I am not involved. So is Karunakaran & Raghavendra Rao. It was just a sheer coincidence that I happened to be in their unsuccessful ventures. I have nothing personal against anybody. Ram Gopal Varma is a very dear friend of mine till today. So is Mr. K Raghavendra Rao garu. I do keep in touch with him regularly. In all my previous films I got myself involved just as an actor. Sometimes it does work. Some times it does not. In my case it did not work. For Satyam, I practically worked like an assistant director. I took more responsibility onto my shoulders for Sathyam film.
Tell us about your project Sathyam?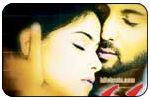 It is basically the story of Sathyam from the time when he was years 9 old. He goes through a lot struggle. He takes everything with smile. He is very sharp-talking and positive character. At the point when he feels every is gone for him --- how he gets it back is the gist of this film. It's a very positive and entertaining film. We tried to cover all the basis for this film. I don't know if its an author backed character though the title of the film might suggest that its an author backed script. We have wonderful characters like Genelia, Kota Srinivasa Rao. All the characters are very well rounded ones. Its not hero-centric film. That's why in the publicity and promos of the film I tried to promote 'Sathyam'. This is not a film to promote Sumanth. I was very adamant about that.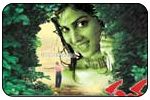 Genelia is really good in this film. I signed her personally before I saw Tujhe Meri Kasam and Boys. I saw one ad of hers and decided that she is the girl who should be in my script. I am glad I took that decision because she proved to be successful. She is beautiful on screen and she is working like a charm. And her character is Sathyam is very different from the characters she played. So there is an element of freshness. There is quite charm about Genelia in this film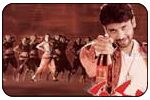 Photography of the film is very good. We have Sameer Reddy and Raja as the photographers. Sameer did 70% of the film. I think the editing in the film is very new. We tried some new techniques in editing like lot of graphic matches. Its something that is hard to convey on paper. If you see the film, few shots would amaze you with the editing work. A lot of credit should go to the director. I was very involved with the action portion like designing the action sequences with Vijay master. He used to ask me what kind of stunt sequences I want and he used to watch various tapes starting from my grandfather's Donga Ramudu to the latest fight techniques.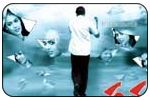 We did not have any huge budget to play around with. I did not want it. If we got an astronomical budget, I would take another two years to get this film ready. Hence, I told my studio to give me good budget, but not an extravagant budget. There has been lots of struggle between direction and production. Me and my sister! My sister Supriya is the executive producer of this film. Nobody can get 100% of what he/she wants. But we got 80% of what we visualized at the script level for Sathyam. I am quite happy with that.
There is so much of positive buzz about Sathyam in film industry. How did you able to generate it?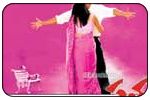 Honestly, I have not done anything. There was no under-production publicity. That was a conscious decision. I really don't believe in under-production publicity. I always feel that a film is like a dish. We go to a restaurant to eat a dish and say if its good or bad. I do not go into the kitchen and inquire what cook is doing and when cook started cooking etc. Whatever the euphoria created around the film could be attributed to music and publicity. May be the 2 years gap helped.
What have you been doing in this 2-year gap?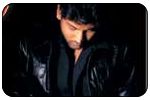 I had lots of offers. I refused around 15 films in these two years. I just wanted to work on my own terms. And I wanted to get involved in the project in each and every department of it. I wanted to work on this in a different way compared to all my previous projects. Fortunately I found a director who is receptive to my involvement. He is open minded about my suggestions. We had an agreement that I would be working as a co-director for Sathyam. Director is the captain of the ship. I don't want to take away any credit from him. Director is the most important person in any film. I always had the freedom of expressing my opinions about the shots. In a word, Sathyam film is a complete team effort, which was unlike any of my previous projects.
Basically there are two categories of films that come up in Telugu. One is melodramatic film and other one is casual film. Where you place Sathyam film?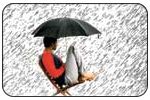 My preferences are going to change from day to day. If there is a melodramatic script that I really like, I might want to do that film. It all depends on the script. There could be a really good melodramatic script. There could be a really good casual script. For Sathyam, we tried to mix the best of both worlds. You cant categorize Sathyam as either a complete mass film or a complete class film. We designed Sathyam in such a way that there is something for every segment of Telugu audiences. There is lots of romance, family drama, entertainment, action etc. I don't want this film to be just one dimensional film.
What are your hobbies?
I am pretty much of a home buddy. I do watch lots of Television. I love sports and national geographic. I love to go out and eat whenever I can. I am an avid food addict.
What kind of food do you like?
There again I am pretty multi dimensional. But, authentic Chinese food (not indianized Chinese food) is my favorite.
Where do you get authentic Chinese food in Hyderabad?
Once in six months, I go to Singapore just to eat and shop. Its like going to Delhi. There is a direct flight to Singapore from Hyderabad.
What are your strengths and weaknesses as an actor?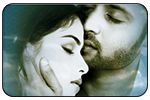 I tend to keep that to myself. What I consider my strength and weakness is something totally different from what people perceive after looking at me on big screen. I subconsciously and internally work on my strengths and weaknesses. My strength and weakness keep changing from script to script. The strength in certain script could a weakness in some other script. Its all relative from film to film. I keep all that to myself. I am very secretive about my strengths and weaknesses.
Don't you analyze yourself?
Its pretty much hard to analyze oneself. I really tend not to get into self analysis. It's a trap. The film is bigger than anything else. It bigger than an actor, a director and a producer. The final output is what I analyze. I don't tend to analyze the intricacies of myself. I am being very honest with you over here.
Earlier only selected and qualified sons used to enter film industry. Now a days, each and every kin and kith ranging from comedy actor to big stars are entering film industry. Don't you think public is getting averse to this trend?
You can be anybody's son and you can be nobody's son. Finally its all boils down to the films that you are part of. The public consensus now is going to change.
Tell us about the cooperation and affection Nagarjuna is extending towards you?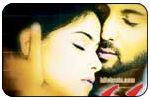 I don't have to make any bones about it. He is the number one person for me in this industry. He stood behind me like a rock, because he is confident that I have something in me. I went and asked me, 'Listen. This is our studio. This is our money. Lets not play with it. If you don't see anything, lets not do it'. Then he said, 'Not only me. Lots of people have seen lots of positive things in you. Just shut up and do this film'. I am always the one who is more cautious. He is very good with intuition. That's why Nagarjuna is one of the few people in the industry who has guts to take chance like nobody else. And he has done that for very long time. He is hit. And he missed. But when he is hit, he hit it in a real big way. I really trust his intuition. And sometimes when I don't trust myself I just trust his intuition about me. That's how this film got made. That's why this film is happening on 10th December 2003. Sometimes, I believe his judgment on me better than my own judgment on myself.
Can we expect a film from you as a director in near future?
I do not deny the fact that I am very inclined towards direction. Direction is lot tougher than acting. Direction is the toughest job in the industry, if you want to do it the way I want to do it. I don't know right now if I am ready for direction. May be in the future!
Who do you think is the best among your contemporary actors?
I am little biased. Mahesh is my friend. So I am going to say Mahesh is best among contemporary actors. In the younger lot, I like Mahesh a lot.
Any marriage plans?
I have been very much busy on 'Sathyam' project for the last two years. Everything else been out of focus. Lets see what happens. I am a pretty tough person to get along with, because I am so in to myself. I am very quite, reserved and introvert by nature. One has to be really a remarkable woman to put up with my distant personality. Lets see!
Do you surf idlebrain.com? Don't you think that the telugu film industry should be more receptive to websites and internet?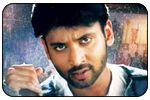 Yes. I do surf idlebrain.com regularly. Its there in my favorite list. We need to use internet as the tool. Today, I was watching an interview of Kamal Hassan about video piracy. The person who was interviewing Kamal Hassan said that we have to abolish producing VCDs to stop piracy. This is what they said about Television when TV came up. Now people are saying the same thing about VCDs and DVDs. Next they are going to say it about internet. We just have to go with time and technology. Internet is a huge tool and I think cinema industry should embrace it with open arms. The press and film industry should share symbiotic relationship. We have to feed of each other.
Do you want to say anything to the visitors of idlebrain.com?
Sathyam has been a result of 2 years of toil. I put my feet in mud with Sathyam. Please wish the best for 'Sathyam'