Story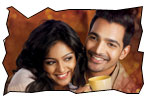 Randy (Harshavardhan Rane) is a guitarist and a noble guy. He is in music field because he loves it, but not to earn money. Sarayu (Vithika Sheru) works for a charity organization and she is in awe with music and inner personality of Randy. Royal Raju (Sree Vishnu) is a street-smart guy from a village who comes to city to enjoy. He joins as an assistant director for a film and he gets attracted to a fashion designer Sameera (Ritu Varma). RJ Arjun works for a FM Radio station and he is a complete flirt. He gets attracted to a Tamil girl Santhi (Sree Mukhi) and wants to bed her. This movie is about how these unrelated love stories culminate simultaneously to tell why men follow their heart and women follow their mind.
Artists Performance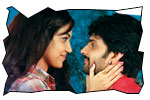 Lead actors: Harshavardhan Rane is the senior among the actors and he is apt for the role of a noble musician who look to savor the purity of love. Hema Chandra's dubbing suited him well. Sree Vishnu who has done small roles in a few films in the past has made his debut as hero in this movie. He is the show-stealer. He has innocence in his eyes and mass body language. He has good energy levels. He has rough yet likable dialogue delivery and mass body language which is essential to get hero establish in all centers (like the way Satya in this film says B and C centers). He is good with acting and can go places if he selects the right scripts. He is an actor to watch out for in the future. Harish acts well in a role of a flirt. Ritu Varma is pretty good with expressions. She hogs limelight among the female leads. Sree Mukhi is cute and carries her role elegantly. Vithika Sheru does her part well.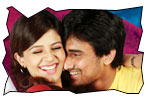 Other actors: The guy who did the role of Sree Vishnu's friend is pretty good. Bhanu (poster designer) has got a role that suits him perfectly in the film. His natural body language suited the character of a frustrated director. Snigdha (Ala Modalaindi fame) gets another tomboyish role. She did well, but dialogue delivery is too fast and didn't sync with the flow. Pop singer Madhoo has made her debut as an actress. She is good looking and acts natural. Josh Ravi did an assistant role to Harshavardhan and he is partly good (due to half-based characterization). Satya (the dark guy from Swamy Rara) impresses as film hero's baammardi. Satyam Rajesh is good as film hero who encourages sycophancy and indulges in womanizing..
Technical departments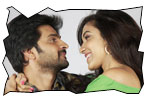 Story - screenplay - direction: Story of the film is about three unrelated threads exploring the concept of love and relationship in the current cosmopolitan scenario. There are a few good moments and sparks in the movie. And the the break-up episodes do make an impact. The debutant director Pavan Sadineni has driven three stories parallelly with similar emotions running in three stories at a time. Hence the director could able to capture three couples in 3 songs of the film (other than title song which is used for male leads introduction). He has stuck with the genre of the film. Though the director tried to drive the story to it's logical end, one can see male chauvinism in it. Pavan has established characters very well, but couldn't pace the conflict points convincingly. Each love thread has a starting point, a misunderstanding point and a breakup point. These three points are handled well (except for Sree Mukhi break-up point where she blames Harish for calling her when she is in an important meeting. She should have switched off the phone and put it on silent mode). The scenes in the second half should be crisp with good pace. But the pace slackens in second half and things get repetitive. On a whole, it's a decent debut for the director.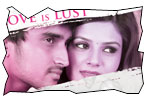 Other departments: Cinematography by Karthik Ghattamaneni is excellent and he has a bright future. He has created a mood for the film with his photography. Music by Shravan is nice and peppy. But, several old songs placed at regular intervals dominate the original songs. Background music is cool. Dialogues written by Pavan Sadineni and Krishna Chaitanya are perfect. The break-up dialogues (especially gudiki vellaanu and aa ammai naaku kooda teleedu) are very natural and impact making. Producer Bekkem Venu Gopal whose last film was Mem Vayasuku Vacham is making a mark with his story selection and with identifying the right talent.

Analysis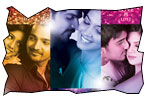 Prema Ishq Kaadhal is an urbane story that starts on a promising note. First half is decent. Second half has dragging moments. But the climax of the film is nice. Plus points of the film are fresh star cast (especially Sree Vishnu and Ritu Varma) and technical values (mellifluous music and pleasing visuals). Short film director turned feature filmmaker Pavan Sadineni makes an honest attempt to make a different cinema by defying the routineness. On a whole, Prema Ishq Kaadhal is a different film.