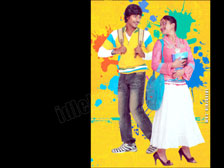 Kotha Bangaru Lokam is releasing on October 9th with 35 prints as Vijayadasami gift to the audiences, according to producer Dil Raju. Made on Sri Venkateswara Creations banner, the film is directed by Srikanth, starring Varun Sandesh and debut heroine Swetha Prasad. Chota K. Naidu is the cinematographer. Mickey J. Mayer scored music and the audio got released recently to a good talk. A media briefing is held today at the production office, Hyderabad.
Freshness and new angle of cinematography: Chota
Chota K.Naidu said: "Only the films of big stars with big budgets take the production time for months together. For a film like KBL, always it has to be finished in a timeframe of 50 or 60 days. But, the shoot started in January and finished this month, taking a time of 9 months. However, I realized that there will be some practical problems also which might lead to the delay. It was of taking in Prakash Raj that we had to delay all these months. Going by the story, Prakash Raj alone would do justice. That's why I fully vote for Dil Raju, for his keen judgment of characterizations and its efficacy for entertainment. I did my level best as to what all I could do with freshness and new angle as a cinematographer, having exploited almost all the techniques at my disposal. Though this delay did affect Dil Raju financially, he really made a wonderful film."
KBL will be another Maro Charitra
"When I was a young boy, I was so thrilled with Maro Charitra (Kamal and Saritha film). To see that film again and again, I joined the theatre showing the movie as gateman. My father knowing this bet me black and blue. After a long time, I see that KBL will become another Maro Charitra," Chota added.
Devi dropped himself for Mickey: Dil Raju
Dil Raju said: "Actually we wanted to take in Devi Sri Prasad as the music director. But due to our budget and planning, we later requested Devi to sideline and give scope to new comer. I am thankful to Devi for his understanding of our constraints. This way, the entry of Mickey J. Mayer happened. Similarly, we finalized Sameer as cinematographer, but he was taken away by NTR for his film Kantri. That time Shyam and Chota were also very busy. Finally, we could get Chota. Even during the shoot, my director Srikanth had practical problems with Chota due to the latter's fast pace cinematography. Srikanth wanted me to think of alternate cameraman. I struck the right card between them, and in no time Chota adapted to the style of the director. I am thankful to Chota. We are releasing KBL on October 9th."
Kotha Bangaru Lokam links:
Dil Raju interview
Music launch
Wallpapers
Photo gallery
Working stills
Trailers
Press meet