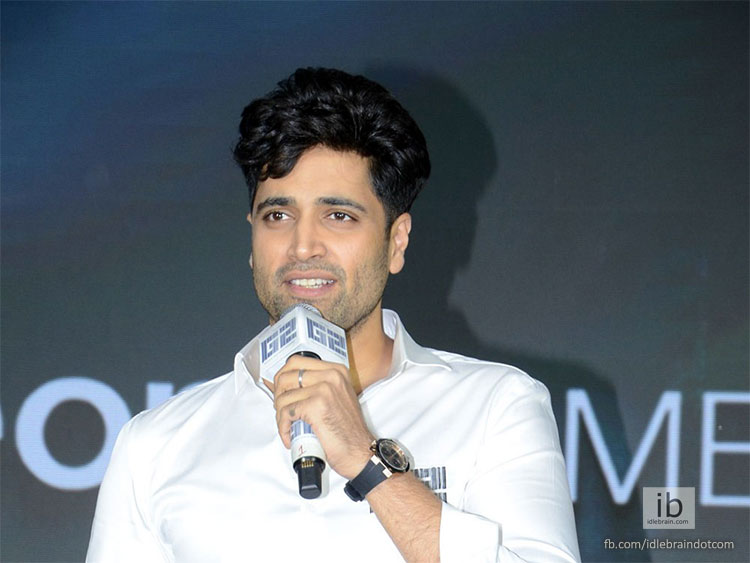 10 January 2023
Hyderabad

The pre-vision video, released yesterday, has set the bar on what to expect from Goodachari 2, which is a sequel to the seminal Goodachari (2018). Adivi Sesh, who is on a high post the back-to-back successes of Major and HIT-2, is returning to headline the espionage action drama as spy Arjun. He will also be penning it. At an event in Hyderabad, he said his quest is to take the franchise all over the world. "Our quest is to take Telugu cinema all over the world. We are seeing a film shaking Hollywood (RRR). We want to take Goodachari 2 all over the world as a home-grown Indian spy franchise. Vinay (Kumar Sirigineedi, editor of Major) is our new director and he has a great vision. In fact, when we were making Goodachari and Major, whenever I and Sashi had doubts, we would take confirmation from Vinay and move on," the actor said.
Stating that the sequel will be going to be massive, Sesh extended his thanks to producers TG Vishwa Prasad, Abhishek Agarwal and Anil Sunkara for reposing faith in his vision. He added, "Whatever I've said, they said, 'let's do it'. It is going to be the next level of what a spy action film can be when you watch it one and one-and-a-half years from now. I can proudly say that Goodachari brought back the trend of spy films in South India. Today, G2 will be an all India franchise. I look forward to writing it in the next few months. Later, as per Vinay's wishes, I will be getting six-pack abs. We will go to shoot soon after."
Sricharan Pakala, who received widespread critical acclaim for his background score for Goodachari, has been retained for the sequel. Further, Sesh pointed out that the film will be shot in Europe, Middle East and India. "G2 will rock the box office in 2024," he concluded.