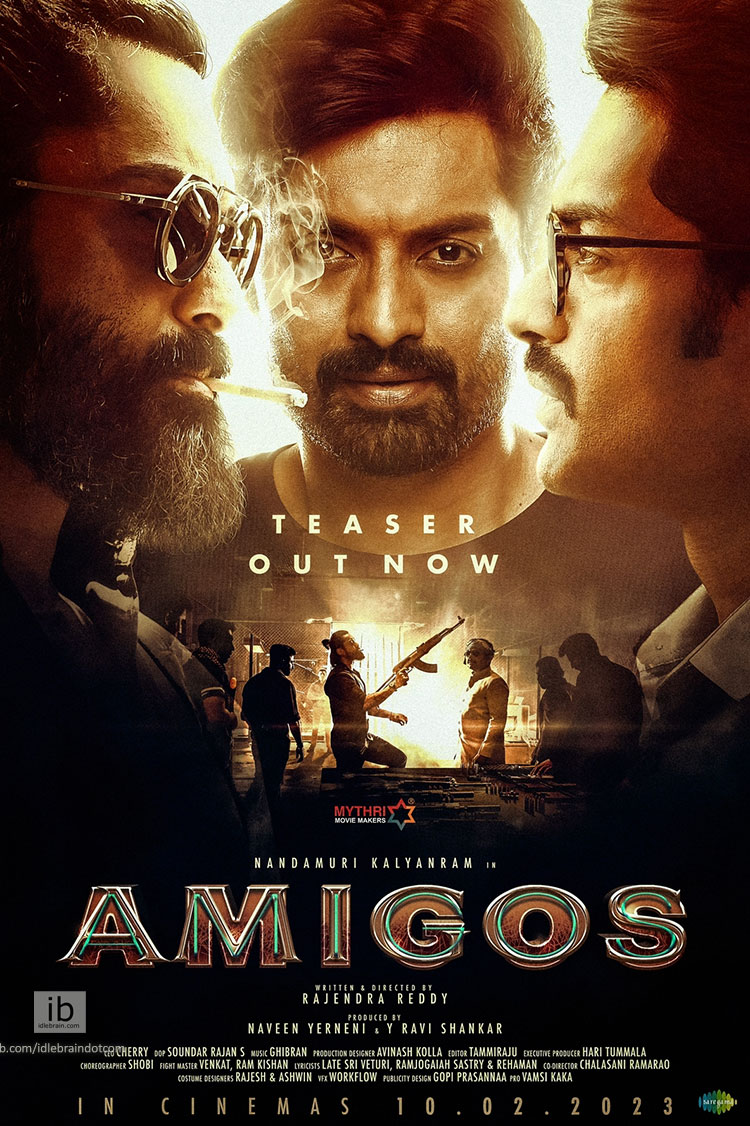 8 January 2023
Hyderabad

The teaser of Nandamuri Kalyanram's next, Amigos, which marks the directorial debut of writer Rajendra Reddy, was unveiled by production house Mythri Movie Makers and Kalyanram on Sunday.
"Absolutely enjoyed playing Siddharth, Manjunath and Michael. You will like them and their story," the actor tweeted, while dropping a link to the teaser on his Twitter page.
Beginning with the visuals of an investigating team approaching a rich property, the teaser introduces one of the three doppelgangers, Siddharth who, to his shock, gets a call in the middle of the night from another doppelganger, Michael, from Kolkata. Soon, the other doppelganger Manjunath meets them and the trio indulges in some fun and play. It doesn't last long though as Michael believes its imperative they split. As other characters like Jayaprakash, female lead Ashika Ranganath, Brahmaji and Kalyani Natarajan are introduced, one of the three doppelgangers takes on NIA members, indicating that there's a terrorist element in the narrative. It ends on an interesting note with a bruised Michael in search of Manjunath underneath the bed, prompting him to say: "How can you play cat and mouse game with me?" Overall, the teaser promises to be a triple role film with a difference.
Shot predominantly in Hyderabad and Goa, Amigos was wrapped up in 100 working days. Ghibran is the film's tunesmith. It is set to sail into cinemas on February 10 next month. With Kalyanram's last release, Bimbisara, ending up as a blockbuster, there are good expectations on this project in the trade.