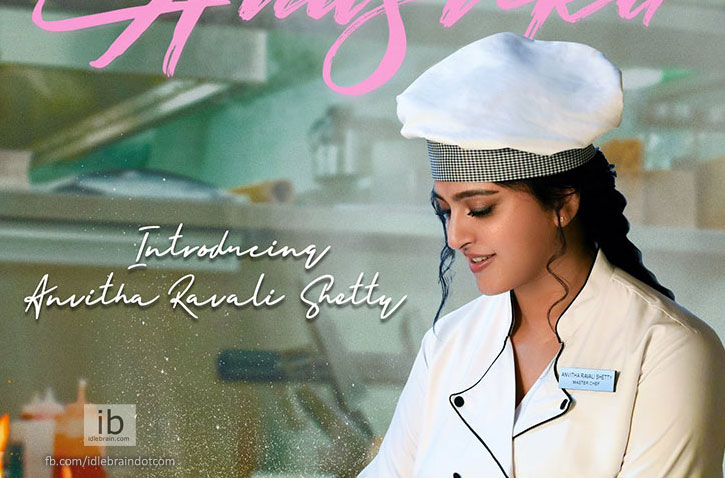 11 November 2022
Hyderabad

Filmmaker P Mahesh Babu terms his film with Anushka Shetty and Naveen Polishetty as a slice of life drama. He has completed more than 60 percent of the film so far and in a couple of schedules, he intends to call it a wrap. "Right now we are in the UK. Tomorrow we might begin our fresh schedule of 10 days. We will be shooting in London and in the outskirts. It will be followed by the Hyderabad leg of 10-15 days with which the talkie portions will be wrapped up, leaving us a song or two to complete the entire shoot. By December-end, the shoot should be completed," he tells us exclusively.
Anushka will be seen as master chef Anvitha Ravali Shetty in the film and her anticipated first look, where she was seen whipping up a meal on a burning pan, was unveiled earlier this Monday to coincide with her 41st birthday. "Her profession in the film will add to the story. We've shot with real chefs for the film and their assistance helped Anushka. Plus, she has a fair idea of what goes inside a fine-dining kitchen because of her travelling experience," Mahesh informs.
Joining forces with Anushka, the director states, has been "pretty good". "She is an experienced actor and her knowledge helped us to work even better. She has collaborated with best directors like Rajamouli garu and Gautham Menon garu, so when she started working with us, I felt a little nervous, feeling if I have the talent of the makers she has worked with? (Smiles) But I believe the story will drive everything. It united us and we are striving to get it right. We are approaching it realistically," he adds.
He goes on to explain that both Anushka and Naveen are performers who take your scene to the next level with their skills.
To a question on what facet of Anushka impressed him the most, he pointed out, "She is a warm person without negativity and starry airs. She operates like a family member."
Also featuring Jayasudha and Murali Sharma in supporting roles, the still-untitled film, a UV Creations production, is a Radhan musical.
-NAGARAJ GOUD