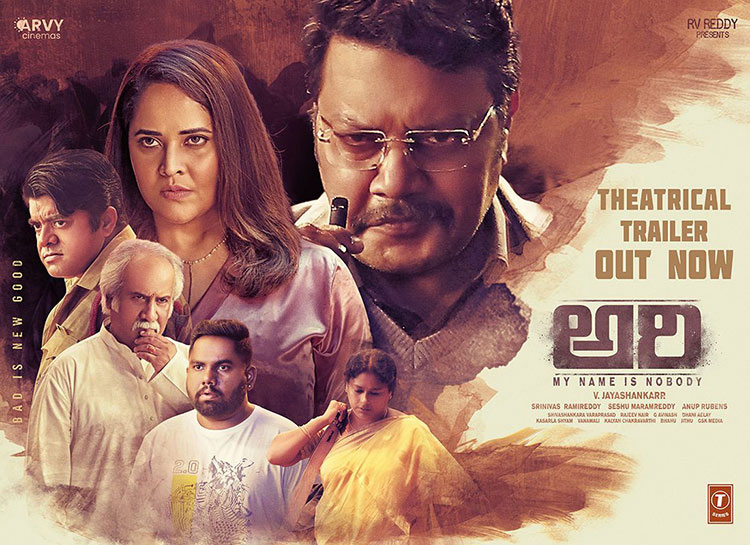 13 March 2023
Hyderabad

The trailer of Paper Boy and Vitamin She director V Jayashankarr's next, Ari, was unveiled by producer Abhishek Agarwal over the weekend in Hyderabad. Srinivas Rami Reddy and Seshu Maram Reddy have jointly produced the film under RV cinemas while RV Reddy is presenting it.

Playing out over two minutes and three seconds, the trailer opens with people from different walks of life approaching a mysterious man, who claims he is a better human than God and has problems for every solution, in a library. As his clients put forward their deepest desires – like one wishes to have a one night stand with Sunny Leone while the other wants to look beautiful than her nemesis – he offers solutions and tasks which are beyond what one can imagine, clearly taking his clientele by a sense of shock and surprise. What will be the outcome of his solutions? One has to watch the action unfold on the big screen. The trailer employs fast cuts and with a rousing background score keeps the viewers engaged. Overall, it promises to be a content-driven anthological affair in which the characters resemble the inner senses of a human being called Arishadvargas.

Featuring the likes of Saikumar, Subhalekha Sudhakar, Anasuya, Srikanth Iyengar, Viva Harsha, Surabhi Prabhavathi and Vinod Varma, the film has earworms by Anup Rubens.