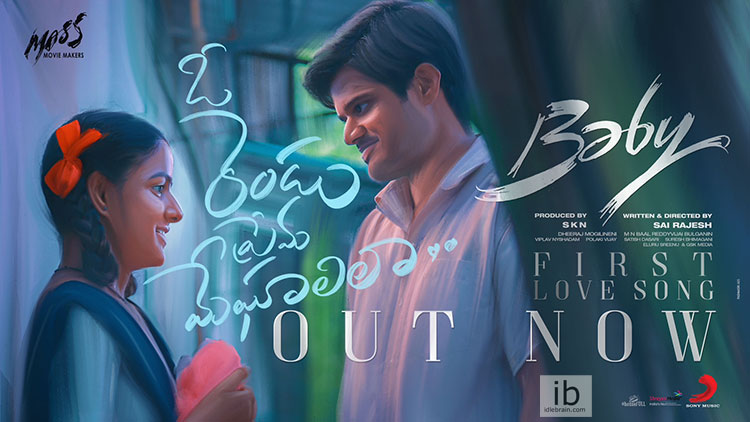 20 December 2022
Hyderabad

O Rendu Prema Meghaalila, the first song from national-award winning maker Sai Rajesh's Baby, featuring Anand Deverakonda, Viraj Ashwin and Vaishnavi Chaitanya, was released to a thumping response on Tuesday.
"My film's song. It's a song which I preserved carefully in my heart for one year. The first song in Baby. Listen....Hope u fall in Love with the Song.... #Baby1stSingle #ORenduPremaMeghaalila," posted Rajesh on Twitter, while adding the link of the song.
Composed by relatively unknown musician Vijai Bulganin, the song begins with the lyrics Yemaaye Idhi Prayaama Are Ee Lokame Mayamaa… rendered to perfection by the chorus band of three girls. The smooth flow continues for a couple of minutes before singer Sriram takes it over. He warbles it with a certain flair, whipping up a melancholic mood in tune with the mood of the song. The ditty has an enduring quality aided ornately by the chorus, syncopation and the rich lyrical value brought by Ananta Sriram. It caresses you like a gentle breeze. Overall, it's a winner which is bound to strike a chord with everyone cutting across ages.