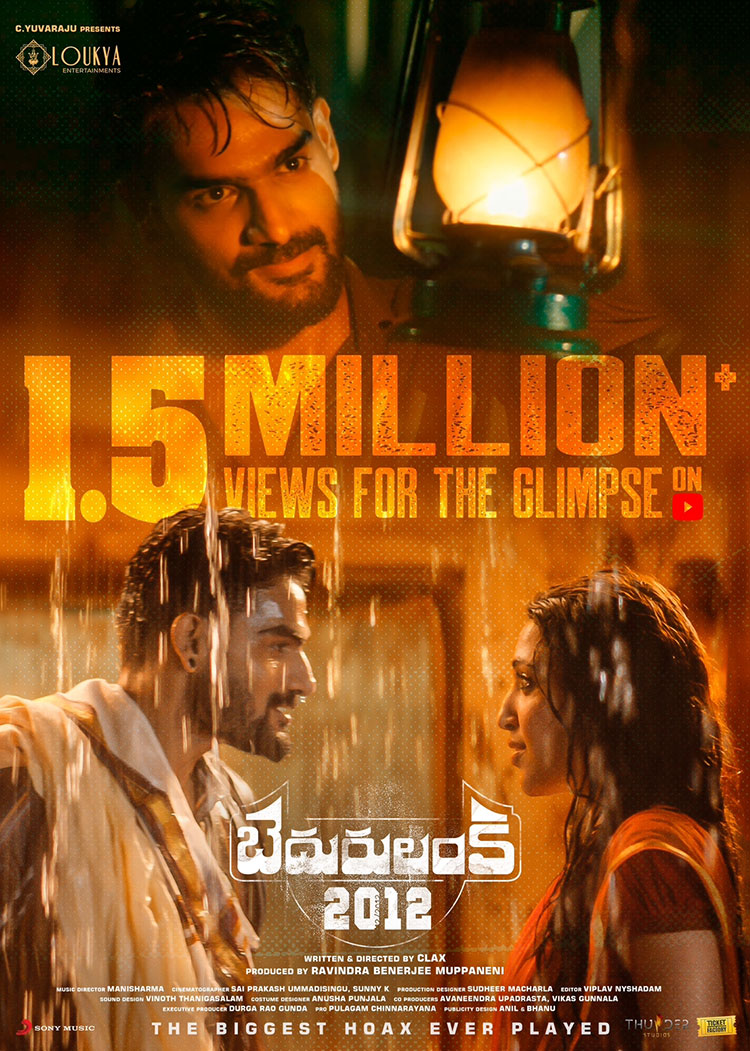 22 December 2022
Hyderabad

The filming of Karthikeya's next Bedurulanka, which marks the directorial debut of former assistant of Sudheer Varma, Clax, is over. On Wednesday, the makers unveiled a glimpse into the film's mad world.
The glimpse opens with the introduction of Kathikeya on a bike before shifting to the exquisiteness of Godavari through aerial shots. Completely set in Yedurlanka village, the glimpse introduces characters like Srikanth Iyengar and Rajkumar Kasireddy as it moves forward. There's fear and desperation in the villagers, while Clax chooses not to reveal the cause. He has given little away in terms of the plot; the glimpse offers more of his grip on the visual medium. As it reaches midway, there is a touch of romance between Karthikeya and Neha Shetty, the latter of who, in a refreshing departure, seems to be playing a village belle draped in half sarees. As more characters like Madhunandan, Goparaju Ramana and Ajay Ghosh are introduced, it is evident the film is something very different for Karthikeya from what he has done so far and that should work to its advantage when it nears the release date. Mani Sharma is in his element as his background score adds to the curiosity surrounding the plot.

Billed to be hilarious entertainer from start to finish, Bedurulanka is a production venture of Ravindra Benerjee Muppaneni under Loukya Entertainments, while C Yuvaraj is presenting it. There is no release date attached to the project yet.