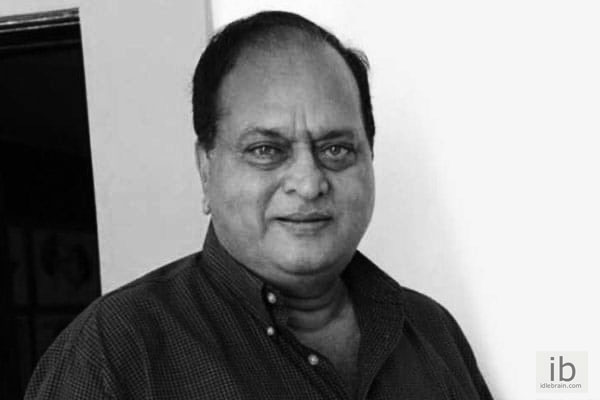 25 December 2022
Hyderabad

Telugu film industry which is reeling under the shock of Kaikala Satyanarayana's death has been shaken again. Senior actor Chalapathi Rao, who has been acting since mid '60s, passed away on Saturday night after a cardiac arrest. He was 78 years old.
A stage artist, Chalapathi was born on May 8th in 1944. He hails from Baliparru, Krishna district, Andhra Pradesh. His passion for theatre meant that he packed his bags to Madras when he was just 22. After a long struggle, he landed villain roles and for a major part of his initial career, he played the ubiquitous side villain. Some of his popular films include Goodachari 116, Sakshi, Kathanayakudu, Sampoorna Ramayanam, Andala Ramudu, Yamagola, Dana Veera Soora Karna, Driver Ramudu, Vetagadu, Kondaveeti Simham, Justice Chowdary, Bhale Donga, Kondaveeti Donga, Peddarikam and Gharana Mogudu. In the '90s, he slowly graduated to supporting roles and won plaudits for his turns in films like Ninne Pelladatha, Gulabi, Anaganaga Oka Roju. Some of his famous roles in the new millennium include the ones in Nuvve Kavali, Chala Bagundi, Ninne Premistha, Aadi, Allari and Thotti Gang. Overall, he acted in more than 1200 films.
He was a regular in VV Vinayak's films, landing key roles in Aadi, Chennakesava Reddy, Dil and Yogi. So was he in Boyapati Sreenu's films-- Legend, Sarrainodu, Jaya Janaki Nayaka and Vinaya Vidheya Rama.
He also dabbled in production, producing close to five films. Some of them include Jagannatakam and Kaliyuga Krishnudu.
Rao's mortal remains are kept at his son Ravi Babu's residence in MLA Colony, Banjara Hills right now and will be there till 3 pm today for industry people and fans to pay their last respects. The family is awaiting the arrival of Rao's daughter who stays in the US. The last rites will be performed on Wednesday at Mahaprasthanam, Film Nagar.
నిన్న రాత్రి గుండె పోటు తో మరణించిన సీనియర్ నటుడు చలపతి రావు (79)
ప్రస్తుతం అయన ఎమ్మెల్యే కాలనీ, బంజారాహిల్స్ తన కుమారుడు రవి బాబు ఇంట్లో వుంటున్నారు. ఆయన కుమార్తె అమెరికా నుండి వచ్చాకా అంత్యక్రియలు జరుగుతాయి. బుధవారం రోజున మహా ప్రస్థానం లో అంత్యక్రియలు జరుగుతాయి.
ఈరోజు మధ్యాహ్నం వరకు ఆయన భౌతిక కయాన్ని తన కుమారుడు రవి బాబు ఇంట్లో నే అభిమానుల సందర్శన కోసం ఉంచి మధ్యాహ్నం 3గంటల నుండి అయన పార్ధివ దేహాన్ని ఫిల్మ్ నగర్ మహా ప్రస్థానం ఫ్రీజర్ లో ఉంచటం జరుగుతుంది