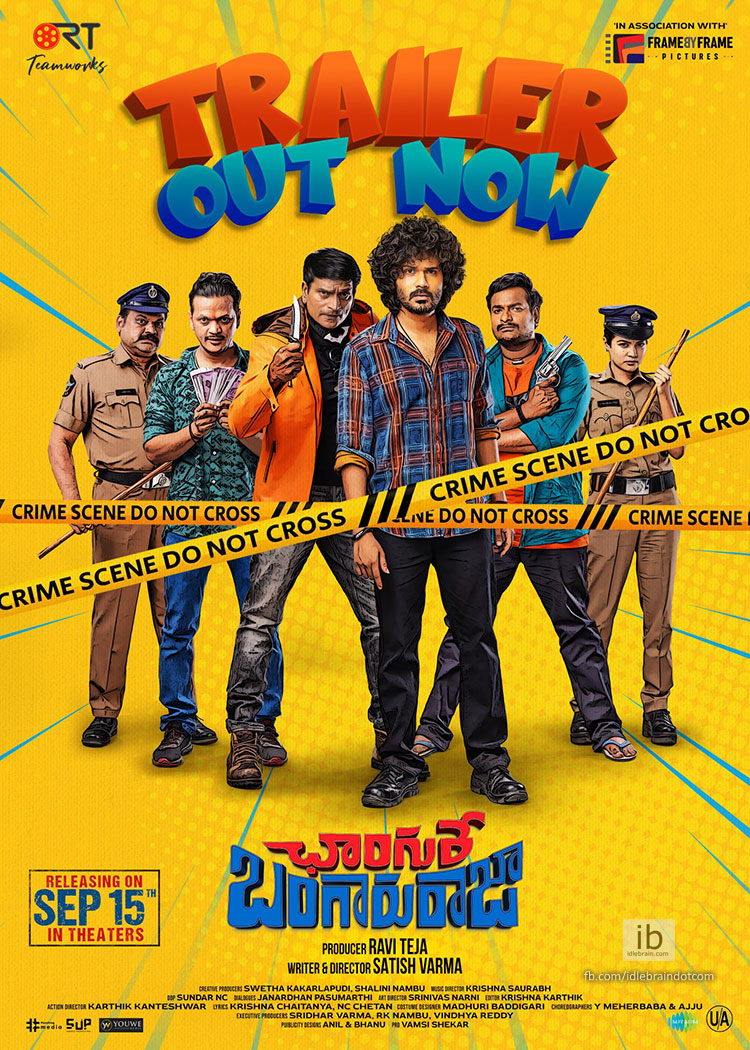 13 September 2023
Hyderabad

The trailer of mass Maharaj Ravi Teja's production venture, Changure Bangaru Raja, was released over the weekend in Hyderabad. Karthik Rathnam (Care of Kancharapalem fame) and Satya have headlined the film, which also features Goldie Nissy, Ravi Babu, Esther Noronha, Ajay, Sunil, Vasu Inturi and Nitya Sri in supporting roles.

Playing out over two minutes and 10 seconds, the trailer opens in a village called Duggada, where villagers discover precious gemstones including our protagonist Bangarraju (Karthik Ratnam). He tries to sell it to a party for a fancy prize. He is in love with a constable (Nissy) and stalks her, leading her to formally lodge a complaint. However, she soon reciprocates his feelings. He has a friend played by Satya who swears by him no matter what. Satya too is in love with a girl (Nitya Sri). Bangarraju's life turns upside down when he is framed for a murder case. Left with no option as he faces the prospect of being behind the bars, he takes things in his hands and decides to catch the culprit in six days, while seeking the help of a criminal (Ravi Babu). How he comes out of this chaotic situation seems to form the crux of the story.

Overall, the plot is simple with weird scenarios thrown into the mix, promising a rib-tickling and engaging entertainer. While Karthik Ratnam tries to keep it real, Satya and Ravi Babu are in their element, assuring a bagful of laughs. The production values are decent.

Written and directed by Satish Varma, the film, with Krishna Saurabh music, sails into cinemas on September 15.