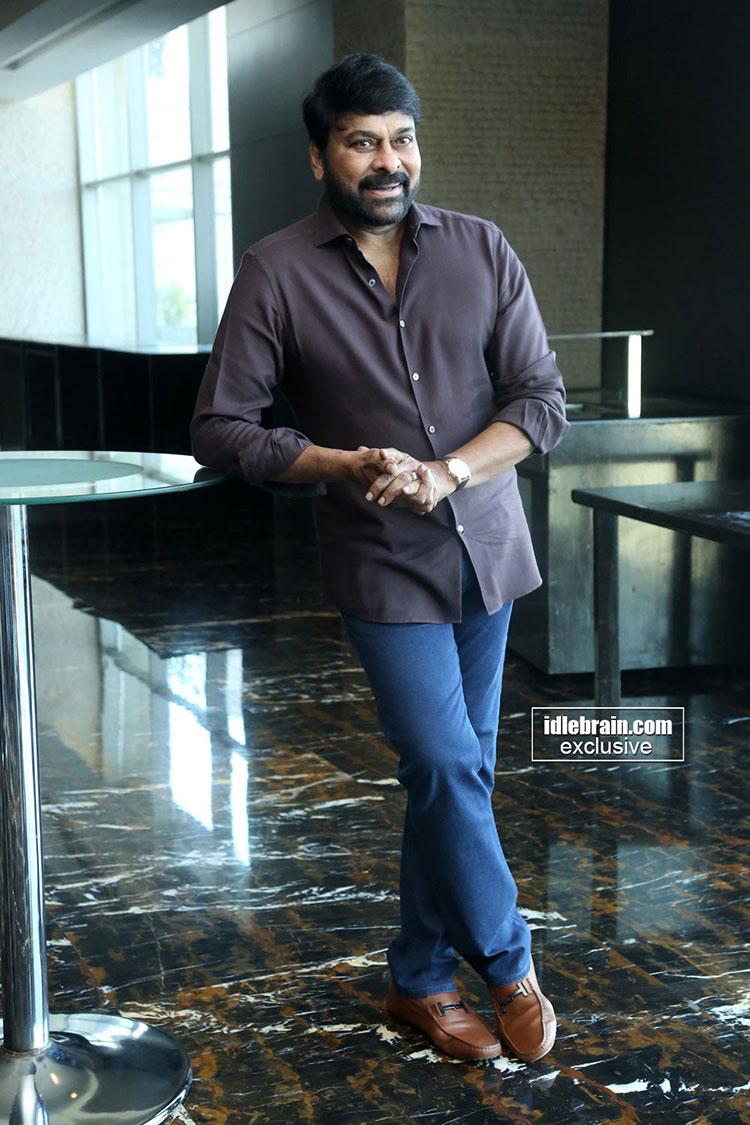 11 January 2023
Hyderabad

One of megastar Chiranjeevi's life ambitions was to narrate the story of Uyyalawada Narasimha Reddy on screen and he achieved it three years ago. His direction ambition, however, remains unfulfilled. When asked about it during a chat with the media today ahead of the release of Waltair Veerayya, he said, "I was speaking to someone recently, saying that how long will be in front of the camera and that I should step behind it. I don't like being idle or occupied with less work. Clint Eastwood, 91, still acts, directs and he looks fit. He is an inspiring figure. When a situation arises that I should direct and if I have the confidence, I will definitely direct."
In 2022, Hollywood's high-flying star Tom Cruise released the sequel to his 1986 action drama, Top Gun. Titled Top Gun: Maverick, it went on to be the highest grossing film of Hollywood last year collecting $1.5 billion dollars worldwide, until it was surpassed by Avatar: The Way of Water recently. Is Chiranjeevi interested to do a sequel to any of his celebrated films from late '80s, '90s or from the new millennium? "If an inspiring content comes along, nothing like that. I'm ready for a sequel. There can be a sequel or prequel to Godfather, focusing on the missing chapters of his life," Chiru responded.
To a question on whether he is finding it tough to get good scripts at this stage of his career, he replied, "It's a perpetual problem but they will come. Many youngsters are coming into the industry with fresh thoughts. If it wasn't for them, we wouldn't have witnessed films like Arjun Reddy, Pellichoopulu, Jathi Ratnalu and Uppena."
Right now, the megastar is looking forward to the release of Waltair Veerayya, which storms into cinema halls on Friday. Speaking about it, he promised that one can see vintage Chiru in it. "Shooting for the film, I recalled the days of Rowdy Alludu, Gharana Mogudu, Muta Mestri and Annaya. I was bursting with energy throughout the shoot. When the unit would say pack up, I was like, 'Should I go home now? What will I do there except eat and hit the bed?' I would stay back on sets for some time before leaving. I enjoyed shooting for the film and Bobby was the main reason for it. He inspired me. We complemented each other during the making," Chiru noted.