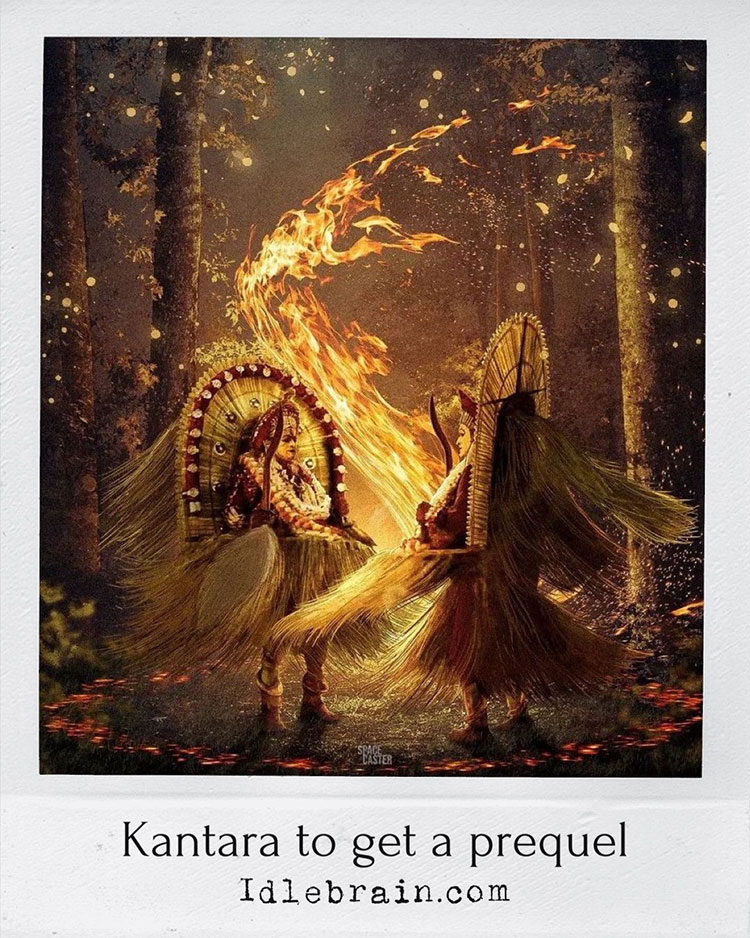 21 January 2023
Hyderabad

The next part to the Indian box-office smash Kantara is on. Months after dilly dallying over the next installment, Hombale Films chief Vijay Kiragandur, who earlier this month announced that will be investing Rs 3,000 crores in the entertainment sector over the next five years, confirmed that actor-director Rishab Shetty has gone into research mode with his team of writers for the next part, which will be a prequel. "Rishab is writing the story now and has gone to the forests of coastal Karnataka with his writing associates for two months to conduct research for the film," Vijay Kiragandur told Hollywood's leading website Deadline.
According to Vijay, Rishab is planning to commence the shooting in the rainy season– as per script requirements– and give the film a pan-India release in the summer next year. The producer added that the budget will be a notch higher compared to the first part, with the inclusion of new names to the cast.
Made on a modest budget of Rs 16 crore, Kantara, also featuring Kishore, Achyuth Kumar, Sapthami Gowda and Pramod Shetty in pivotal roles, grossed Rs 500 crore all over India after its release in September last year.
Set in a small hamlet in the southern coastal belt of Karnataka, it narrated an interesting plot of human versus nature conflict as Shiva (played by Rishab); a local rebel and also a Kambala champion defends his village and nature from evil forces trying to occupy their habitat. It also celebrated the Kannada tradition of bhoot kola, a form of ritualistic worship to a local deity. The prequel will focus on the back-story of the deity and its accord with a troubled king that was intended to shield the villagers, and the nature that surrounds them.