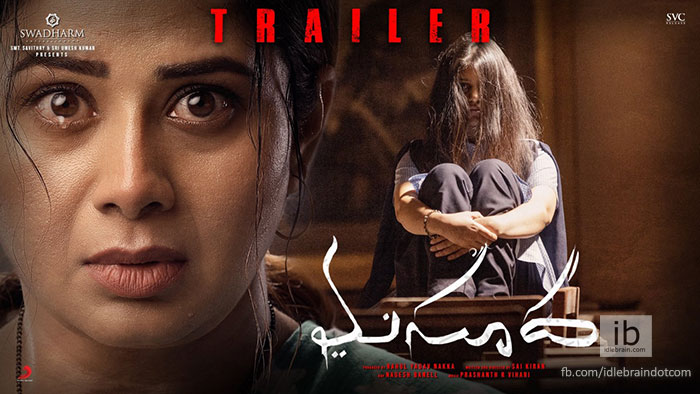 12 November 2022
Hyderabad

The trailer of Rahul Yadav Nakka's next production venture, Masooda, hits the right notes as far as a spooky horror thriller is concerned. As Vijay Deverakonda, who unveiled it to the world on Saturday rightly pointed out: it is indeed 'intriguing'!
Opening with the visuals of Sangeetha and her daughter, who are seen enjoying an idyllic life, the trailer soon shifts to financial woes the former is going through, while also focusing on Thiru, a software professional, who is playing Sangeetha's neighbor. He seems to be smitten by his colleague (Kavya Kalyanram) but doesn't muster the courage to tell her or ask her for a date. When he finally does it and as he is about to share a romantic moment with her at his residence, Sangeetha knocks on his door to tell him that something is wrong with her daughter Nazia. Lo and behold, she is possessed and things begin to spiral out of control from then onwards, sending chills down the spine of the viewers. The rest of the trailer throws spotlight on the efforts undertaken by Sangeetha and Thiru to get Nazia back into her real self.
To open in cinemas calls coming Friday, Masooda, featuring Subhalekha Sudhakar, Akhila Ram, Bandhavi Sridhar, Satyam Rajesh, Satya Prakash, Surya Rao, Surabhi Prabhavathi and Krishna Teja in supporting roles, is written and directed by debutant Sai Kiran, while Prashanth Vihari is composing the music. Leading producer Dil Raju is releasing it across the two Telugu states.