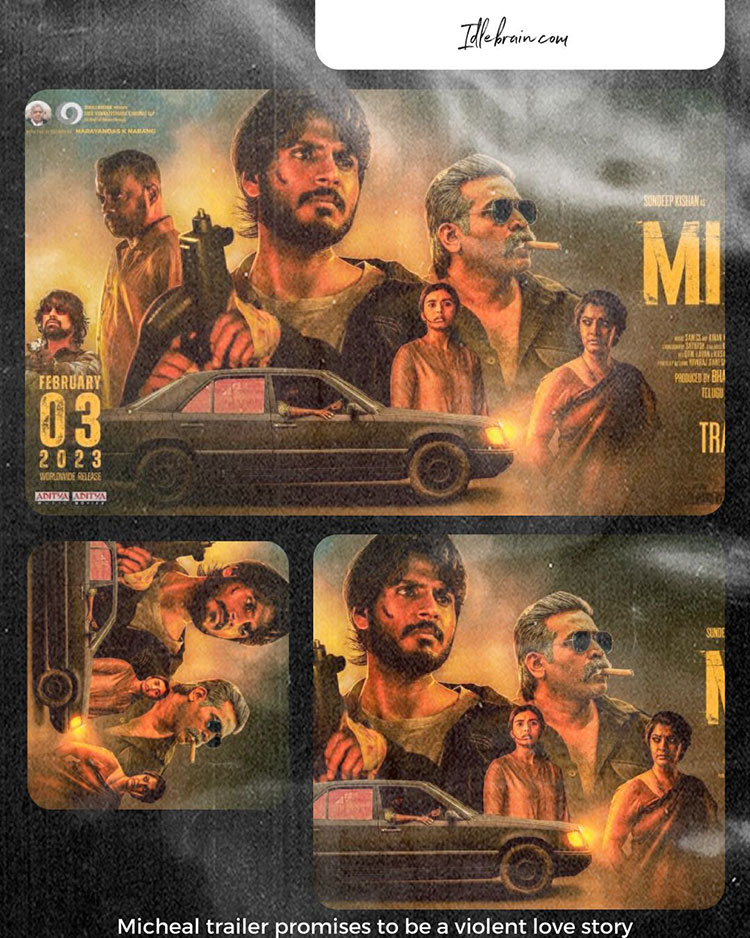 23 January 2023
Hyderabad

The trailer of Sundeep Kishan-starrer Michael was released by Nata Simham Nandamuri Balakrishna at Bramaramba theatre in Hyderabad on Monday. A Ranjit Jeyakodi directorial, the film is a joint production venture between Bharath Chowdary and Puskur Rammohan Rao.
Beginning with the visual of a wounded Michael sitting on a bench at a deserted railway platform, the trailer wastes no time in introducing other characters like Divyansha Kaushik, Anasuya, Gautham Vasudev Menon, Varun Sandesh and Vijay Sethupathi soon after. The long shots and close ups give the trailer a Hollywood feel, with cinematographer Kiran Kaushik keeping the proceedings atmospheric. It soon shifts to action mode next as Micheal's love story seems to be the bone of contention between him and Gautham Vasudev who is playing the antagonist. As Michael battles an army of men amid gun shots, hand to hand combat, explosions with blood spilling all over, Gautam asks him, 'Are you doing all this for a girl? I cannot believe it Michael'. Michael retorts: 'Yes, I'm, doing this for a girl. Why should a man live if not for a woman?' Rounding up, the trailer promises to be an absorbing and violent love story with enough action, drama and intrigue.
To open in cinemas on February 3, Michael, a Sam CS musical, will release in Malayalam, Kannada, and Hindi as well on the same date. Vikram director Lokesh Kanagaraj is presenting the Tamil version.