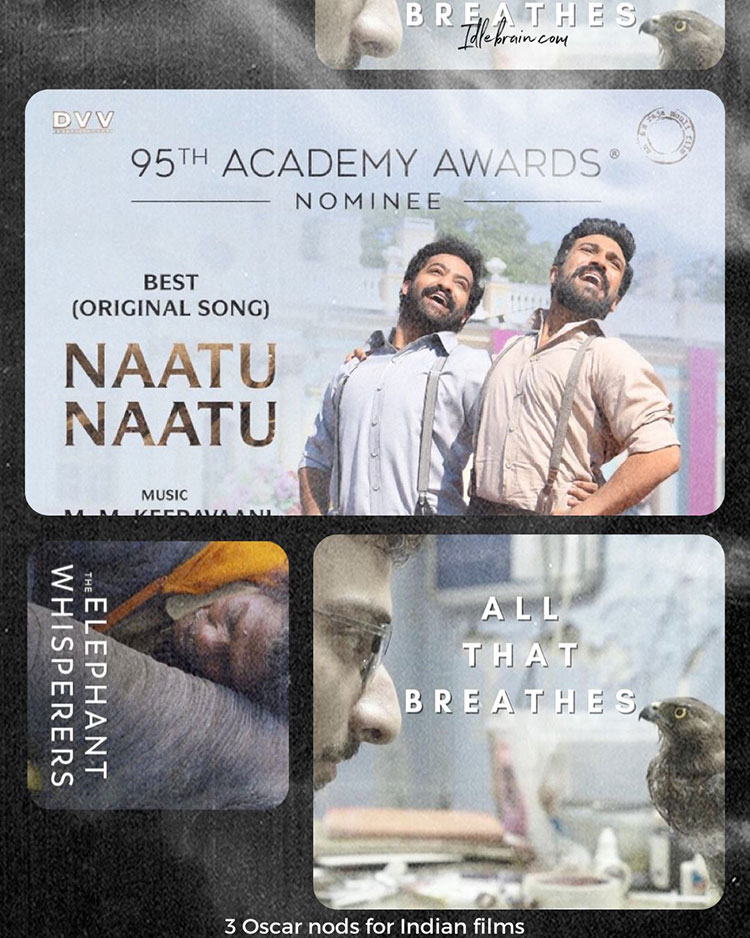 24 January 2023
Hyderabad

Naatu Naatu in the Best Original Song section aside, two other Indian films – The Elephant Whisperers and All that Breathes – have bagged nominations at the 95th Academy Awards this year in what is a proud moment for Indian cinema.
Directed by Kartiki Gonsalves, The Elephant Whisperers, a short documentary film, depicts an indestructible bond between two abandoned elephants and their caretakers. It is produced by Guneet Monga and Achin Jain of Sikhya Entertainment. It will be competing with Haulout (Evgenia Arbugaeva and Maxim Arbugaev), How Do You Measure a Year? (Jay Rosenblatt), The Martha Mitchell Effect (Anne Alvergue and Beth Levison) and Stranger at the Gate (Joshua Seftel and Conall Jones) for the top honour.
All That Breathes, directed by Shaunak Sen, an internationally co-produced Hindi title, is nominated in the Best Documentary category along with All the Beauty and the Bloodshed, Fire of Love, A House Made of Splinters and Navalny. Set in Delhi, it follows two siblings, Mohammad Saud and Nadeem Shehzad, who have devoted their lives to rescuing and treating injured birds, especially black kites.
All That Breathes previously won the World Cinema Grand Jury Prize: Documentary at Sundance Film Festival and earned the Golden Eye award for the best documentary at the 2022 Cannes Film Festival.
The Oscar nominations were announced today by actors Alison Williams and Riz Ahmed, while the Oscars ceremony will be held on March 12, at the Dolby Theatre at Ovation Hollywood in Los Angeles.