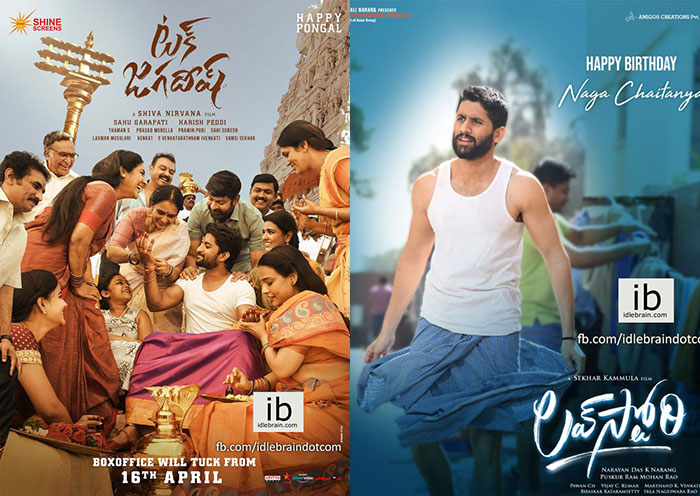 05 August 2021
Hyderabad

Telugu films releases are plagued with three factors at present now. The first one is stagnation of fresh daily covid cases around 40k plus. It's been like this for over a month and the number is not going down. The second factor is theatre occupancy and controlled ticket prices by the Government. AP Government is allowing 50% capacity whereas Telangana government allows 100%. AP Government has taken a drastic decision of curtailing ticket prices during the release of Pawan Kalyan's Vakeel Saab and it still continues the same tariff. The third factor is the USA release. The number of fresh covid cases are above 1 lakh each day in the USA which might keep potential viewers away from visiting theatres.
A few small and low budgeted films are getting released at present. A good word of mouth can help in recovering their budget. However any film with a budget of 10 crores or more is less likely to recover its budget due to low tariffs and restricted occupancy in AP.
There are a couple of films like Love Story and Tuck Jagadish which were ready for the release in the month of April 2020 when the lockdown was announced. And it's been 17 months and these two films are waiting for things to improve. The box office potential of these films are at least Rs. 30 crores (share) each during normal conditions (pre-covid).
As most of us are aware, the majority of the films are made using finances mostly from the unregulated market with high interests. There are certain cash-rich production houses (Suresh Productions, Annapurna Studios, Asian Films to name a few) who don't avail finances from the unregulated market. But relatively new producers go for finances from unregulated markets. Sahu Garapati and Harish Peddi (of Shine Screens) belong to the second category and it's a humongously painful experience to keep paying interests at huge interest rates for so many months.
Telugu film chamber of commerce has recently held a press meet. Sunil Narang (who is also the producer of Love Story) has read out that the association is requesting the producers to wait till October 2021 to see if things come back to normalcy. He requested all the producers to sell their films to OTT only after October if things didn't improve.
In a recent outburst against OTT releases of star films, R Narayamurthy quoted that there will be no more stars if big films are released on OTT. Stars like Nani and Naga Chaitanya would like to have theatrical releases as they intend to grow their star power with potential films like Tuck Jagadish and Love Story.
With producers wanting to sell the film to OTT if they get a reasonable price and stars wanting the film to release in theatres in a traditional way, there is a stalemate in the industry. However, the producer is the one who needs to make a decision taking the financial burden into consideration.
Keeping the covid third wave and AP ticket prices in mind, all the big star films are postponed to December and Sankranthi.
We need to wait and see how the producers of Love Story and Tuck Jagadish respond to this awkward situation. We should support the producers unconditionally for the decision they make as they suffered a lot by having the finished product for 16 months in their hands for the love of releasing the film in theatres!