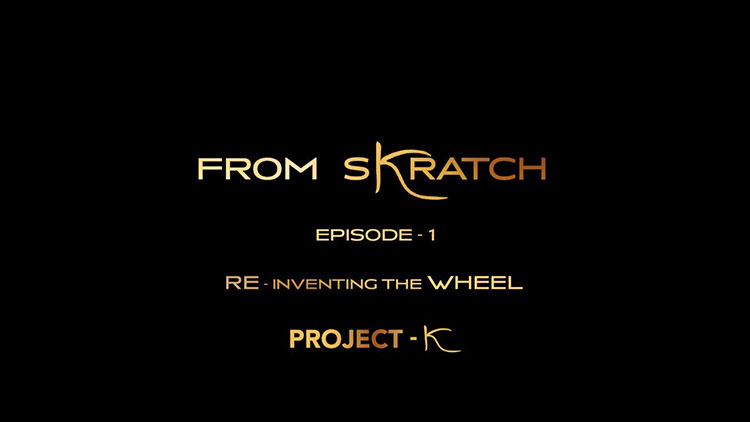 31 December 2022
Hyderabad

The team of Prabhas-starrer Project K (working title) on Saturday, while extending their best wishes for the New Year, dropped a small sneak peek into the film's world. "Starting our making series at the end of the year... Here's the sneak peek into our world. #ProjectK '𝐅𝐫𝐨𝐦 𝐒𝐤𝐫𝐚𝐭𝐜𝐡 𝐄𝐩 𝟏: 𝐑𝐞-𝐈𝐧𝐯𝐞𝐧𝐭𝐢𝐧𝐠 𝐭𝐡𝐞 𝐖𝐡𝐞𝐞𝐥," the team posted, while attaching the link to the video.
The one minute 24 seconds video begins with writer-director Nag Ashwin promising the film to be a new experience for the audience. "Definitely it will be a new kind of film. It's taking time on how to do it. We have to create everything from scratch," he said.
The video shows a Project K garage where new things seem to be developed from scratch, including the massive tyre on which this making video primarily focuses on. Technicians are seen brainstorming with each other to match the vision of Ashwin, who seems to be a stickler for perfection while some take a sly dig at it, saying numerous tyres can be procured if you go to a showroom. After a laborious effort which involves skilled manpower, the massive shining and immaculately crafted tyre is ready. On how it serves purpose in the film, one has to wait and watch for the first teaser or trailer.
Touted to be a futuristic scientific-thriller set against the backdrop of an imaginary third world war, Project K, a Vyjayanthi Movies production, also stars Amitabh Bachchan and Deepika Padukone.