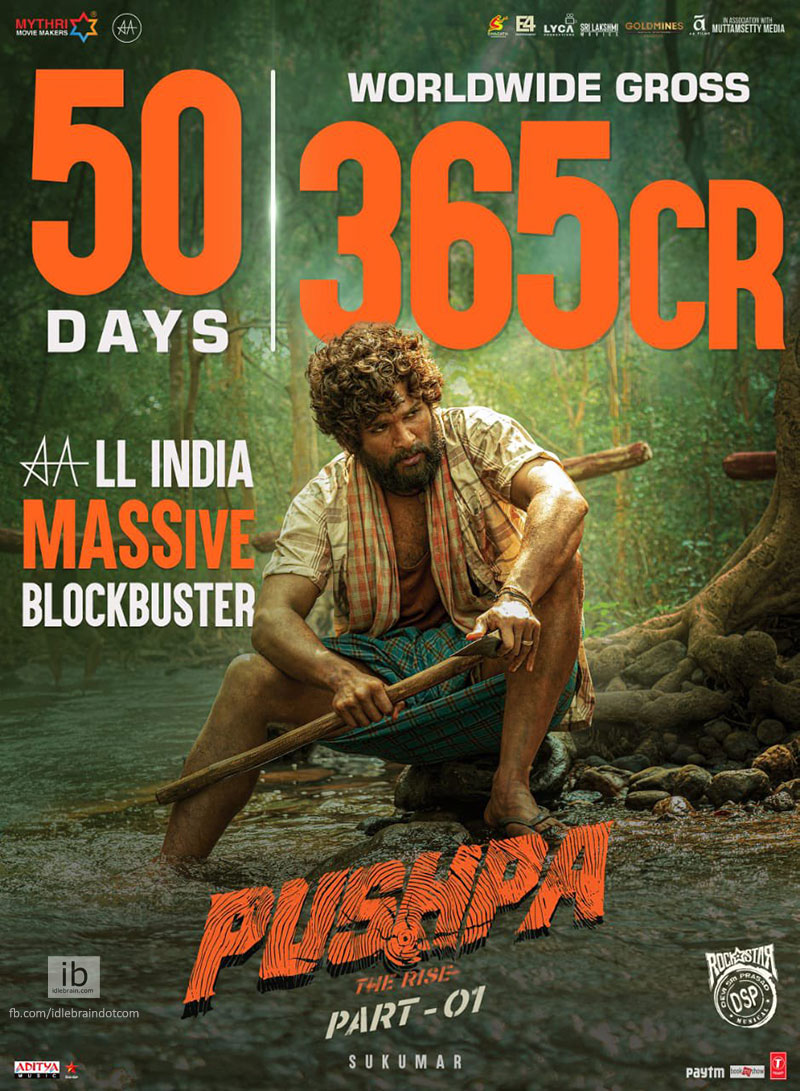 04 February 2022
Hyderabad

Pushpa is an example of the good old saying 'Fortune Favors the Brave'. The team (Allu Arjun, Mythri Movie Makers & Sukumar) took a decision to release Pushpa The Rise on 18 December and released it. It had so many hiccups at the beginning with sound issues in theaters and late shipment of prints overseas. The biggest threats were a coordinated acidic attack on social media to downgrade the film and the reviews of Telugu critics who didn't see through the film. This film also had a window of 21 days as RRR was supposed to release on 6 January by taking all theaters away.
Pushpa's collections were phenomenal right from the release day. The initial bad talk is ousted by the euphoria and the word of mouth. This movie had registered phenomenal numbers. Pushpa too had to fight it out with Akhanda (2nd Dec release) which turned out to be a massive hit and Shyam Singha Roy (24 December) which targeted classes.
The Hindi version of Pushpa is a classic underdog story. It was released with no buzz and no promotion. It collected Rs. 3 crores on day one. And maintained the consistency throughout with great word of mouth and went on to collect Rs. 100 with the Hindi version by becoming the 5th dubbed film to do so in Hindi market.
It has become a social media sensation. The walk of Pushpa is greatly imitated by the international players. It went from reels to the real matches with Bravo doing Pushpa walk after taking a wicket in Bangladesh premier league. Srivalli song itself has crossed one million reels in all languages together. Such is the phenomenon.
Now, Pushpa has completed 50 days and collected Rs. 365 crores despite its early OTT release. Bravo!!