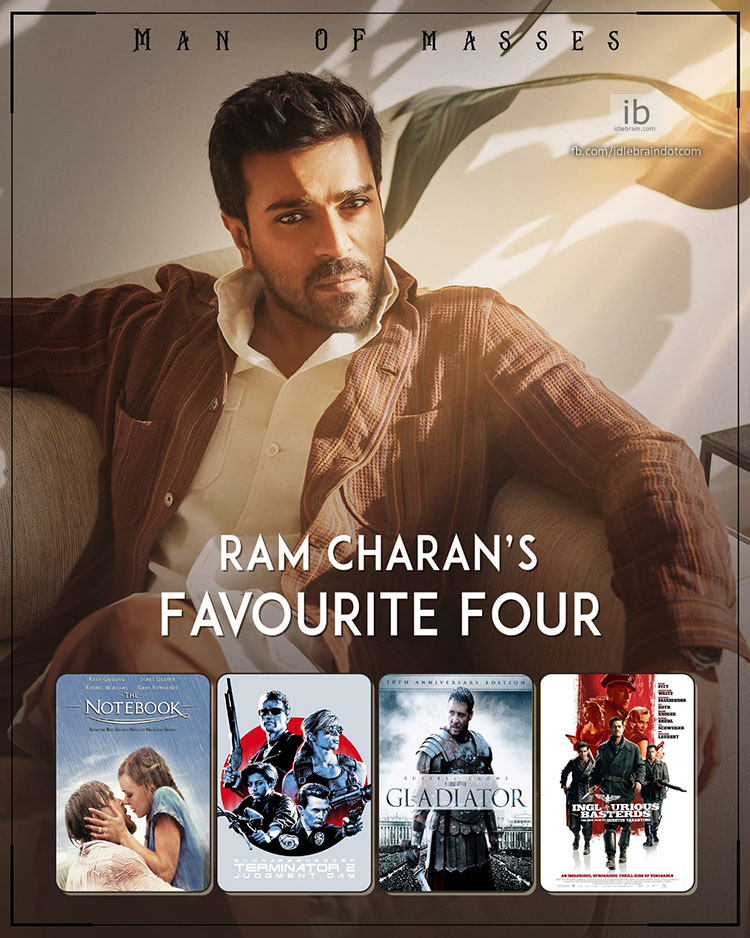 1st March 2023
Hyderabad

Mega Power Star Ram Charan loves to talk about his personal tastes. Recently, he revealed that he had a crush on Julia Roberts and Catherine Zeta-Jones as a teen. And now, he has talked about his favorite movies.
"I can start with 'The Notebook' and then 'Terminator 2', which I probably watched fifty times on LED dics before I knew it. That's how much I love it. 'Gladiator' and all Tarantino movies are also in the list. I like 'The Inglorious Basterds', one of my most favoruites," Charan said.
"Many classics that have come out from South India, such as 'Daana Veera Soora Karna', 'Baahubali' and my own 'Rangasthalam' are among my all-time favourites. 'Mr. India' directed by Shekar Kapoor is also among my picks," the action hero revealed.