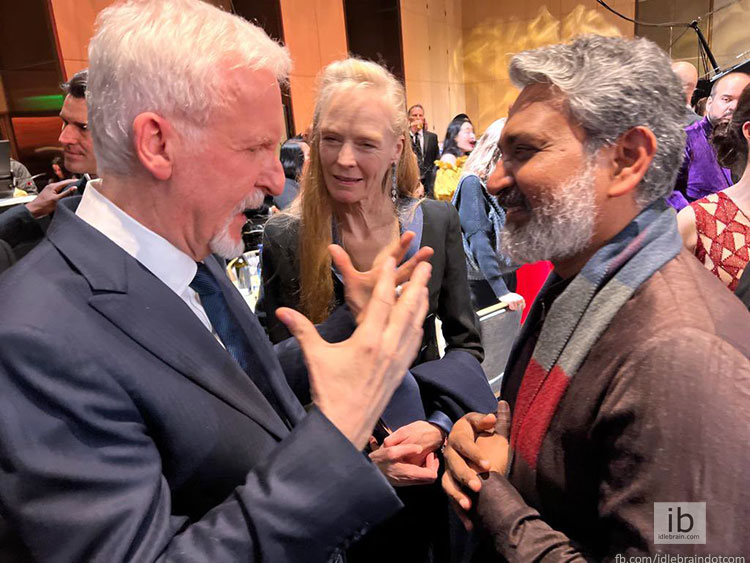 16 January 2023
Hyderabad

SS Rajamouli is on cloud 9 when James Cameron himself admitted that he has seen RRR twice.
Rajamouli tweeted "The great James Cameron watched RRR.. He liked it so much that he recommended to his wife Suzy and watched it again with her."
He met his idol Steven Spielberg a day before. It must be like a dream for SS Rajamouli who started as a commercial Telugu cinema director in early 2000's and paved his way all the way up to be the worldwide recognised global director while still making Telugu films. He has put Telugu Cinema/Indian Cinema on the world map with Bahubali franchise. And he is getting international awards and accolades with his latest film RRR.
Just imagine the kind of buzz he is going to make in Hollywood with Mahesh Babu film.