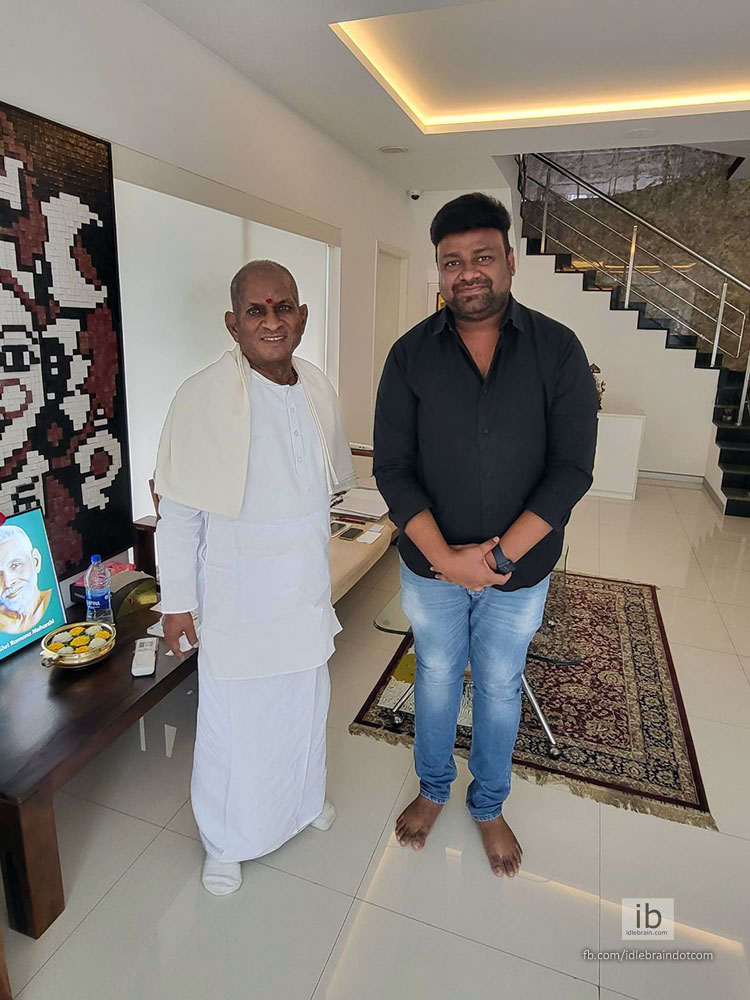 2 January 2023
Hyderabad

National award winning producer Sai Rajesh, who is basking in the afterglow of the success of first single from Baby, O Rendu Prema Meghaalila, has one more reason to rejoice. The filmmaker has been nursing an ambition to meet the music maestro Ilaiyaraaja for a long time and it was fulfilled today in Chennai. Sai is a die-hard fan of the musical genius, who in a career spanning over forty-five years, has composed over 7,000 songs and provided film scores for over 1,000 films.
Taking to Twitter, the filmmaker expressed his unbridled joy on his rendezvous with the composer. Terming the day as "one of the most important days of my life" in a series of tweets, he stated that the tunesmith saw Baby teaser and was pleasantly surprised with his painting reference in it. 'Waited years for this moment...."Met my God" for something really important He saw #BabyTeaser ...surprised with his painting shot on teaser. listened all my stories of how much i love him... U can't imagine how much happy iam today . Wait for something really," Rajesh posted on Monday along with a picture of maestro.
Meanwhile, O Rendu Prema Meghaalila's earwormy quality at the back of Anand Deverakonda -Vaishnavi Chaitanya romance made a splash on all music platforms. Sony Music has acquired the audio streaming rights of the soundtrack for a fancy price. The film, a romantic drama, is produced by SKN under Mass Movie Makers. There is no release date attached to the project yet.