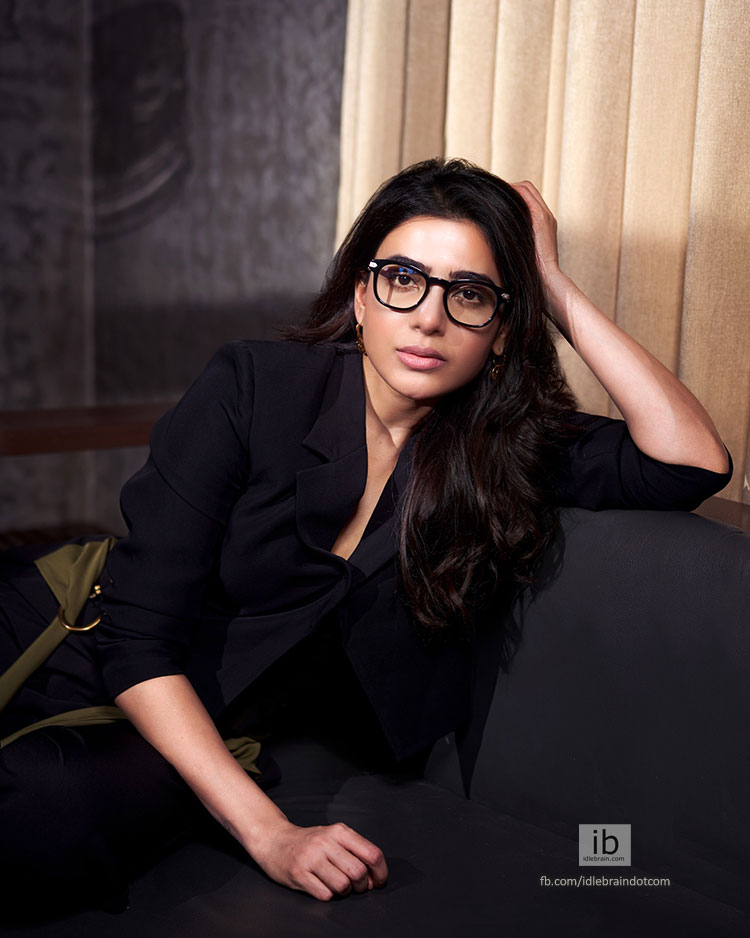 8 November 2022
Hyderabad

Physically away from promoting her Friday release Yashoda so far due to her health condition Myositis, Samantha Ruth Prabhu took a day off recently to spread a word or two about the film and to throw light about her health status.
Opening up on her health, she disclosed she is seeing good days and bad days. "Some days I don't feel like I can take a step, while some days if I look back I feel I've come this far. I'm here to fight. I'm not the only one. There are a lot of people who are fighting many battles. We win in the end," she thundered.
Scoffing at reports that claimed her condition is life-threatening, she asserted, "The stage at which I'm now is not life-threatening. I'm not dying. Yes, it is difficult and will take a little more time (to recover)."
To a question on what next, she said, "If there's anything the condition taught me is that nothing is in our control. Life has its own way of figuring things out."
Speaking about Yashoda, which narrates the tale of a young woman (played by Samantha) who is caught in a surrogate racket, Sam said when she heard the story; she was in for a shock. "When I came to know that it was based on real facts, I had goosebumps. Generally, I take time to okay scripts but I said yes to directors Hareesh and Hari in the first narration itself. Usually I don't like to repeat my characters or genres. Yeah, on the surface U-Turn and Yashoda may belong to the thriller genre but the latter is very different. I feel the audiences will be in for a shock after seeing the film," she pointed out. "It's an absolutely original script by the directors' duo. Tomorrow, the audience will laud them for it. It's a story that unfolds among us but nobody knows it. Also, the pacing (editing by Marthand K Venkatesh) is extraordinary. Yashoda has been blessed with a great technical crew."
Shedding more light about the film, she added, "Yashoda comes from a lower middle-class family and enters Eva Institute, which is a completely different world to her. When I heard the story, I felt Eva Institute will be another character in the film. It had to come out a certain way. Sukumar (cameraman) and art director Ashok created an extraordinary world. When I went to the sets I was shocked. It was like a small bommarillu; it was so beautiful. Sukumar's work will stand out. Mani Sharma's music will also be a new experience to the audience."
Sam also said there are certain similarities between her and Yashoda. "When I pick a role, I will connect with some things about the role personally. Yashoda comes from humble beginnings with big dreams. I could relate to it. She is determined in life like me. She faces a lot of difficulties in the film and survives. Right now in my life I'm in a difficult position. I hope to survive as well," she ended.