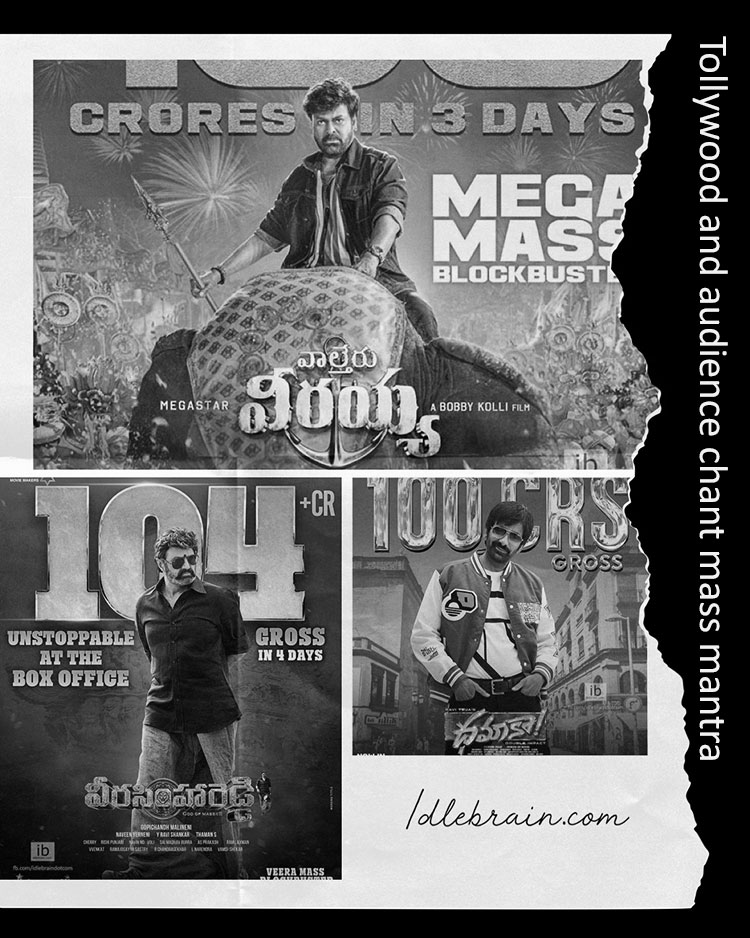 19 January 2023
Hyderabad

A well-made mass commercial film neatly packaged with a good story, healthy humour, innovative action, foot-tapping music and an emotional thread never goes out of fashion and this was proved once again in the last one month or so, with pucca mass commercial fares like Dhamaka, Veera Simha Reddy and Waltair Veerayya firing on all cylinders at the box-office. With audiences exposed to a wide variety of global content during the pandemic, doubts were cast over the future of mass commercial cinema in Telugu. Comments like mass commercial cinema is a thing of the past and the pandemic sounding death knell for such cinema has made the rounds, sending shivers down the spine of many who breathe such cinema. After all, it's a cinema which defined Telugu cinema for a large part of its existence.
In fact, before the pandemic itself, our heroes were trying to be innovative within the frameworks of commercial cinema in response to criticism that they were not brave enough to experiment, while the cinema in the neighborhood industries was thriving with stories rooted in reality and mirroring realism.
While the pandemic has certainly changed our actors' thought process, especially in making them more judicious about their choices, one thing that hasn't changed is the fact that our audiences are as receptive to a well-made mass masala fare as they were before the pandemic. Now, the stakes are higher and bigger, courtesy the ever growing market of our actors transcending boundaries, and so is the story span. If anything, the results of the aforementioned films established once again that mass commercial cinema is here to lord over other genres.